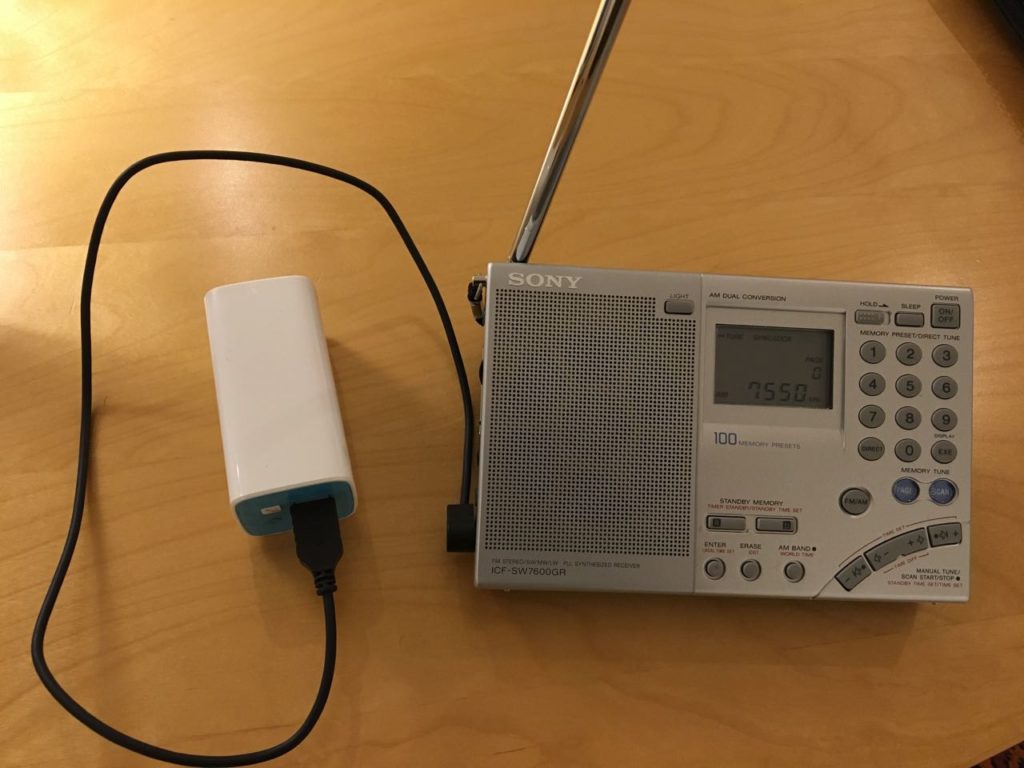 Many thanks to SWLing Post contributor, Anil Raj, who writes:
I wanted to share a small but useful hack with your readers.

I use a common garden variety smartphone "Powerbank" 10,000 mAH Li Ion pack to power my Sony 7600GR which is perfectly happy with the 5V which the pack supplies. [See photo above.] I see no reason why this won't work with other radios which require a 6V supply.

As you can imagine, the setup typically lasts for many weeks of extended daily listening and recharges in a jiffy. However, one needs to sacrifice a USB cable by soldering a DC plug at the other end. Haven't bought AA batteries in a long time…
Thank you, Anil! What a simple but useful hack. The best part is, battery packs/banks are  very inexpensive these days and, I for one, have a number of USB cables I could sacrifice for the job!