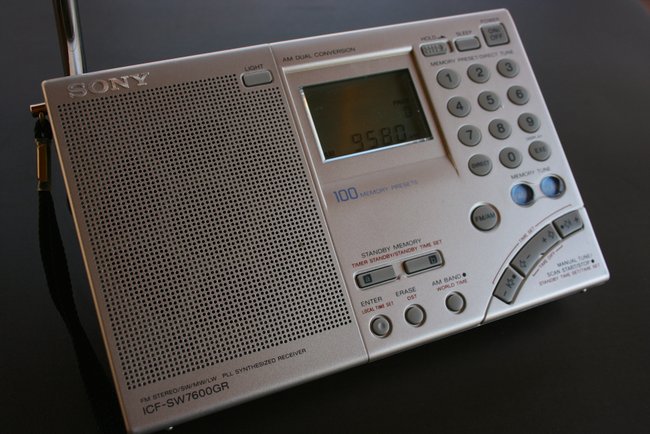 Several SWLing Post readers have sent me a link to this item on BCL News (originally posted by Takahito Akabayashi via WOR) stating that Sony will cease production of all shortwave radios this month:
SONY Japan declared in January that they ended the production of ICF-SW35 shortwave receiver. They also declared in February that they end the sales of another shortwave receiver ICF-7600GR at their on-line store. Probably they will declare the end of its production soon.

ICF-SW35 has been on sale since 2000, ICF-7600GR since 2001. This means SONY will completely withdraw from the shortwave receiver market.
I have not been able to locate a statement from Sony regarding this, but I'm not at all surprised if it is true. Shortwave radios represent such a small niche market for Sony, I'm surprised they've continued producing them up to 2018. Indeed, to my knowledge, they haven't updated their benchmark portable (the Sony ICF-SW7600GR) since they released it in 2001. That's an incredibly long market life!
The '7600GR is still one of my favorite portables even though it lacks an encoder/tuning knob and isn't as sensitive as the Tecsun PL-680, for example. I do love its sync detector and rock-solid AGC. Additionally, it's one of the few portables on the market that has a proper line-out audio jack for recording and a variable attenuator.
Production of the '7600GR has been sporadic–a number of times, Sony gave retailers the impression the product line was dead only to release small batches of new units from time to time. Likely, they've been clearing out the final production run.
I predict the price of the ICF-SW7600GR will climb as they become a little more scarce.
Looking back, I wrote a post in September 2016 describing where to find new or open box units online. If you're interested in the '7600GR, check out that post in our archives.
If anyone finds a release from Sony regarding this news, please comment with a link!