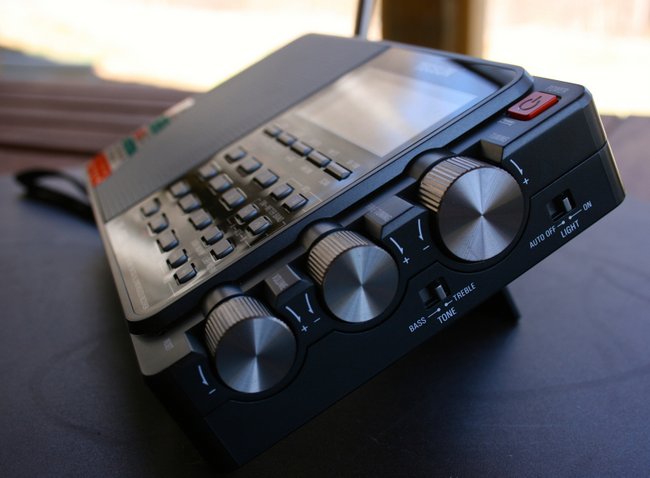 Many thanks to SWLing Post contributor, Tom Adams (W9LBB), who left the following comment on our Tecsun PL-880 review:
Just a note re. kudos to Anon-co re. customer support.

I got a PL880 late last year, and LOVED it; so much so that I ordered a second one, the "special edition" version, both radios from Anon-co.

While waiting for the second radio to be delivered, my first one developed a bug; the AM broadcast band was dead at turn-on. Sometimes switching to FM and back to AM made it work… not good.

The second radio arrived, and it worked on short wave for about 5 minutes, and went dead. Turning it off and waiting a while brought it back… but it would die in 5 – 10 minutes again.

I wrote Anon-co about the problems, and Anna addressed the problems. After the usual fixes (reset, pulling the battery for a half hour and reinserting to reboot the processor) failed, she had me send both radios back for factory service. Anon-co covered the cost of the FedEx to get them back to Hong Kong.

A half hour ago I got a note from Anna.

The newest radio is confirmed dead; they're replacing it.

The older radio (sent for repairs under warranty) seems to have developed a bug that the technicians have never seen before. They say that diagnosis and repair could be very difficult… therefore they are replacing THAT radio too!

I'm a happy camper with that solution… and I can't praise Anon-co and Anna too highly! FIRST RATE customer service!!!
Thanks for sharing this feedback, Tom. I've had the same experience with Anon-Co over the many years I've done business with them. Anna is an amazing customer-focused agent and they stand by their products each and every time.
There are so few companies who retail shortwave radios these days it's nice to know that Tecsun's primary distributor in Hong Kong is one of the best in the business! We can buy from Anon-Co with confidence.
Click here to check out Anon-Co's website.