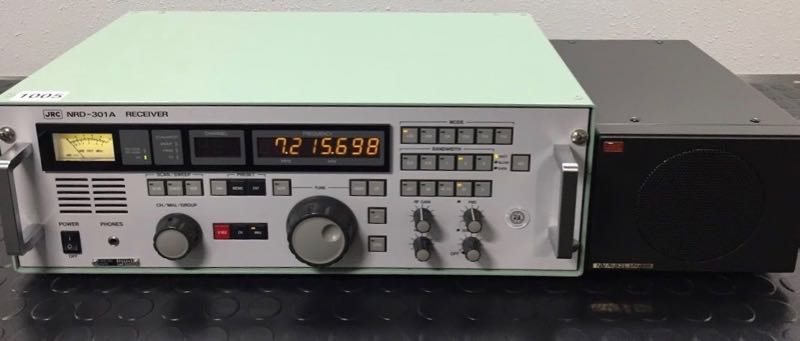 Many thanks to SWLing Post contributor, Dan Robinson, who notes:
This is the first NRD-301A seen on the used market in many years:
Thanks, Dan! I would love to add an NRD-301A to my radio shack, but those commercial-grade receivers are simply outside my comfort zone in terms of budget. That and I really don't have the space for a rack-mounted rig like this. Oh but I do admire them!
Post readers: I'm curious if anyone besides Dan owns a 301A? How to do rate its performance?