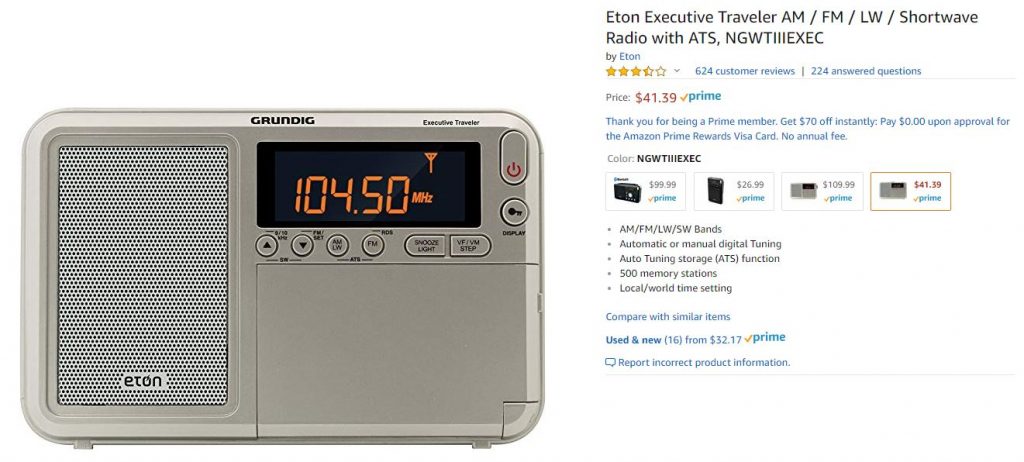 Many thanks to SWLing Post contributor (and intrepid radio deal reporter) Christian, who writes:
I've been following the price of the Eton Executive Traveler closely on Amazon. Each day, the price is lowered a few cents. It's currently $41 and some change. I'm guessing Eton has triggered this continuous price drop to sell out all of the inventory at Amazon. Perhaps this model of the Traveler is on the way out??? At least that's my uneducated guess.  It's certainly a great deal at $41! Fabulous little travel portable! Anyway, just wanted to share the update. I'll be keeping an eye on other prices too. One of the benefits of my recent retirement! Hi hi!
Thanks for the tip once again, Christian! And happy retirement!
Click here to view on Amazon.com (affiliate link supports the SWLing Post).