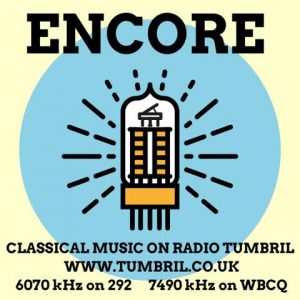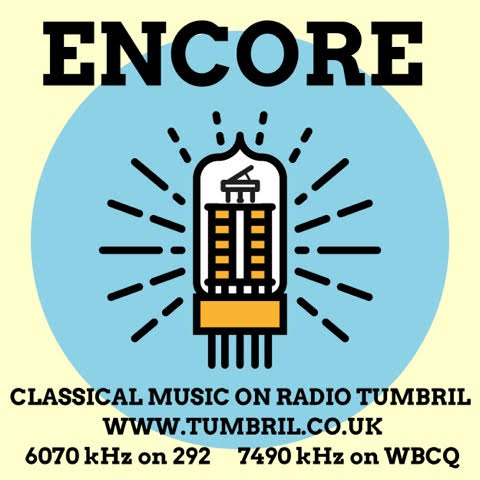 Encore – Classical Music this weekend is being broadcast as usual by Channel 292 (Europe) on 6070 kHz at 15:00 UTC Sunday 12th May.
And by WBCQ on 7490 kHz at 00:00 – 01:00 UTC Monday 13th May.
There is a repeat on 6070 kHz on Friday 17th May at 19:00 UTC.
This week's show starts with the Dance of the Knights from Romeo and Juliet, then we have a saxophone concerto, a piece by Louiis Moreau Gottschalk, an intermezzo from Cavalleria Rusticana, and an extraordinary example of 1930's film score.There is also some Debussy and Gounod.
In a programme first – every piece played this week has been request by a listener.
There is another first too – I have added a short field recording. It was made on the banks of a burn (what streams are called in Scotland) high up in the hills a couple of weeks ago.
As usual – reception reports and requests for music to play in future programmes will be very welcome.
Regular Broadcast times are:
15:00 – 16:00 UTC Sunday, and repeated 19:00 – 20:00 UTC Friday on 6070 kHz (Channel 292 Germany).
00:00 – 01:00 UTC Monday on 7490 kHz (WBCQ – Maine)
Brice Avery – Encore – Radio Tumbril – www.tumbril.co.uk