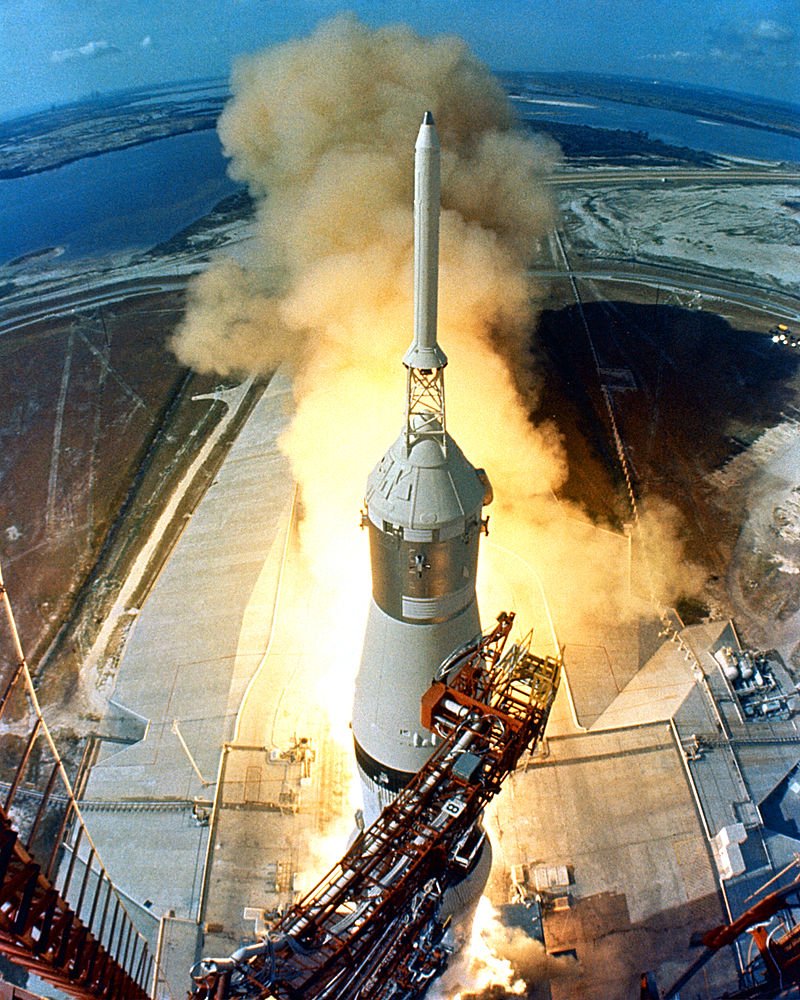 I've always said that the key to success is to surround yourself with amazing people.
I've been incredibly fortunate in this life to do that very thing–and certainly one of those amazing people is my friend, George Knudsen (W4GCK).
You see, besides being a ham, devoted radio enthusiast, and all around good guy, fifty years ago George was an integral part of putting Apollo 11 on the moon. George's team was responsible for Apollo 11's second stage.
Our local ABC affiliate, WLOS, featured George today:

Click here to view the video on WLOS.
Every time I'm around George, I pick his brain about the Apollo 11 days–his inside stories fascinate me. One thing that always sticks in my mind is the Esprit De Corps his team and everyone–literally everyone from the astronauts to the maintenance crew–on the mission experienced.
They had an outrageous goal and an outrageous timeline, yet they still managed to make it happen.
If you'd like to learn more about George, I'd highly recommend listening to his in-depth interview on the excellent omega tau podcast.
Here's a description:
George Knudsen started working in 1958 on the Redstone missile, and moved on to working on the Atlas ICBM. Later he worked on the Saturn 5 launch vehicle, where he was responsible for the fuel tanks. He was on the launch team at Cape Canaveral for various Apollo missions. In this episode [we] talk with George about his work in this fascinating period of science and engineering history.
Click here to listen via the omega tau site.
omega tau, hosted by Markus Völter, covers a wide variety of topics from engineering and science. It's one of my favorite podcasts, so I would encourage you to not only listen to this episode, but subscribe to the podcast.
Please comment with your Apollo 11 stories!
Apollo 11 and all of the missions leading up to and following it involved thousands upon thousands of skilled workers and stakeholders. Please comment if you or someone in your life played a role in any of these missions.
Do you remember Apollo 11? What was it like for you that amazing day?
---
Do you enjoy the SWLing Post?
Please consider supporting us via Patreon or our Coffee Fund!
Your support makes articles like this one possible. Thank you!