Encore – Classical Music on Shortwave – Broadcast on Sunday afternoon in Europe and USA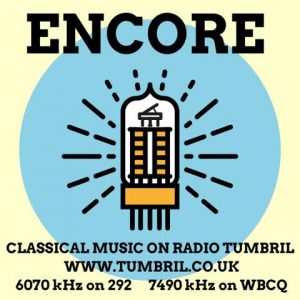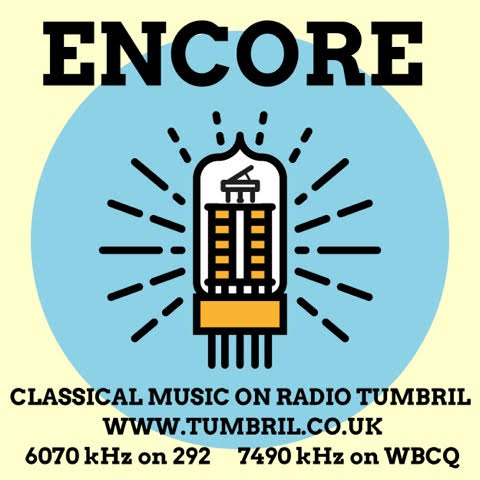 Encore – Classical Music this weekend is being broadcast as usual by Channel 292 (Europe) on 6070 kHz at 15:00 UTC Sunday 11th August.
And by WBCQ on 7490 kHz at 00:00 – 01:00 UTC Monday 12th August
There is a repeat on 6070 kHz on Friday 16th August at 19:00 UTC.
This week's show starts with some Debussy, then a string quartet by Borodine. Then there is some Grieg, an ancient song, and a contemporary suite for the lute. After that we have the whole of a sonata by Corelli and two Lieder from Mahler. The show finishes with some of Saint-Saën's Piano concerto No. 5. For no very obvious reason the combination seems very pleasing and soothing. I hope you can hear the transmission where you are.
Both Channel 292 and WBCQ do live streams if the reception is poor in your location. Easy to find their sites with a google search.
Thank you for spreading the word about Encore – Classical Music on Shortwave. And thank you to everyone for letting us know how well/badly the signal is received where you live.
Brice Avery – Encore – Radio Tumbril.
Regular Broadcast times are:
15:00 – 16:00 UTC Sunday, and repeated 19:00 – 20:00 UTC Friday on 6070 kHz (Channel 292 Germany).
00:00 – 01:00 UTC Monday on 7490 kHz 9WBCQ – Maine).