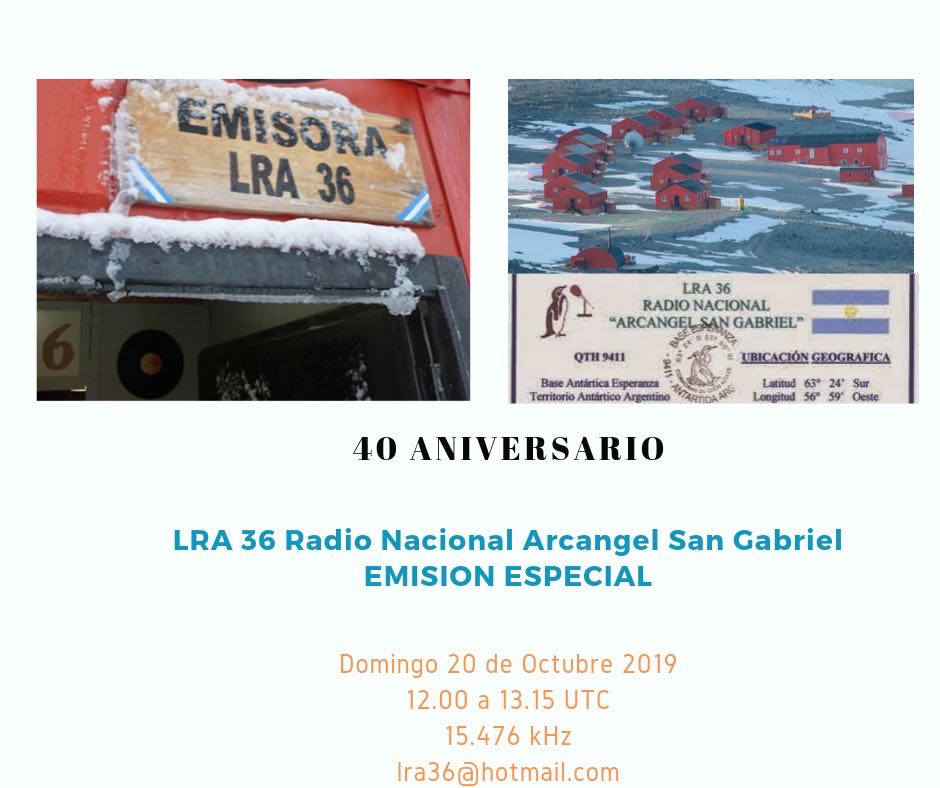 Many thanks to SWLing Post contributor, Adrian Korol, who writes:
LRA 36 National Radio Archangel San Gabriel turns 40 on October 20

The different services of RAE Argentina to the World have produced special programs of 10 minutes each that will be broadcast from Antarctica via LRA36 on 15476 kHz, days and times to be confirmed.

The languages ??of these special programs will be Spanish, Portuguese, English, French, Italian, German, Japanese and Chinese. The arrival to the Antarctic of the new valves of the transmitting equipment of LRA36 is imminent.

These broadcasts will have a commemorative eQSL. You can send your reports, message and greetings to [email protected]
Thanks for sharing, Adrian! We'll be listening!