I assume people who read this blog have so many things in common, one of them is a love for gadgets, especially radios and SDRs. To others, a radio is a radio, but not to us. We invest so much money and time to obtain and play and experiment with different tools and compare them. I have had so many SDRs and some traditional radios (not as much as Thomas, though) and I really get the best that I can afford for my needs.
But one day walking in a local electronics shop in Berlin/Germany, a small radio caught my eye, not because it was any special or different than other pocket-sized radios, but because of its price tag. It was the first time I had seen a single digit price for a radio!
I bought it without hesitation, for 9,99€ and later I realized it's even cheaper in Austria: 6€ !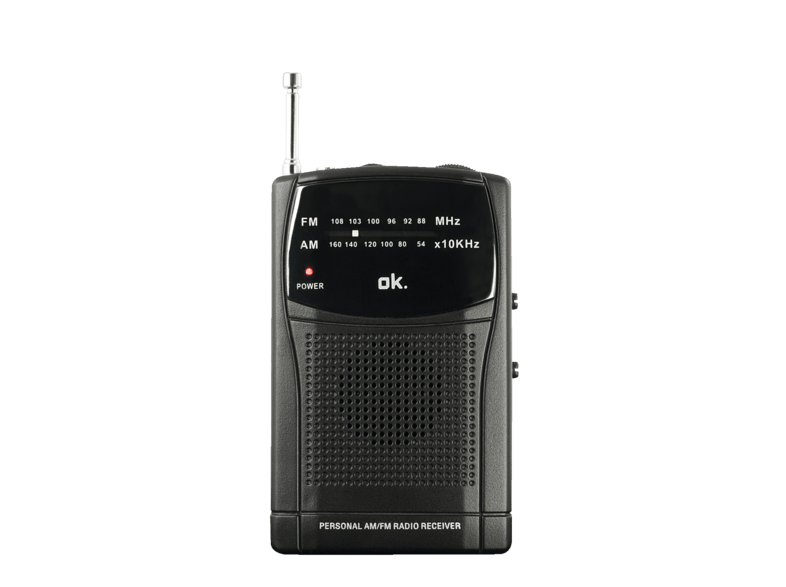 I'm talking about "ok. ORF 110", an AM/FM radio running on two AAA batteries and using analog knobs and no display. Nothing special can be found on this little device; It has power on/off button, AM/FM band switch, volume knob, analog frequency knob, earphone socket and an internal telescopic antenna with a maximum 18cm length. And it does even come with 2 years of warranty.
The first thing that I did was compare it with my beloved portable radio: the Sony ICF-SW100, and I must say that I'm amazed. This little radio is on-par with Sony on FM; Unfortunately I can't receive any AM signals from my apartment, so there wasn't much that I could test there. But overall I'm really satisfied with the reception and audio quality. This can be a good companion for anyone who wants to have a cheap backup radio.
Here's the link to the product: https://de.ok-online.com/de/radios/radios/orf-110.html
I wonder if you know of anything even cheaper? I would love to see and try what would be the cheapest (I haven't searched the Chinese websites though. I was looking for something that I can buy here in Europe without spending on shipping or customs).