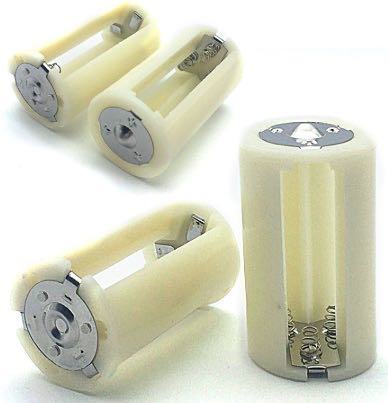 Many thanks to SWLing Post contributor, Adid, who writes:
I just ran across this adapter

https://www.aliexpress.com/item/4000202530136.html

I don't know if D type is still available everywhere, but not here in Israel.

So this can be very handy if one needs to revive a D type device occasionally.
Thanks for the tip, Adid! This could be a very helpful product for radio enthusiasts who have some of the classic solid state receivers of the 1970s and 80s, like the Panny RF-2200.
It's not difficult in the States to find D cells but rechargeables are not as commonplace and are quite pricey, often requiring their own dedicated D cell chargers. Since I almost exclusively use rechargeable batteries, I have two of these Eneloop "power packs" (affiliate link) that have AA to D cell adapters inside. Of course, your option is much less expensive and should yield better overall capacity when using standard alkaline cells.