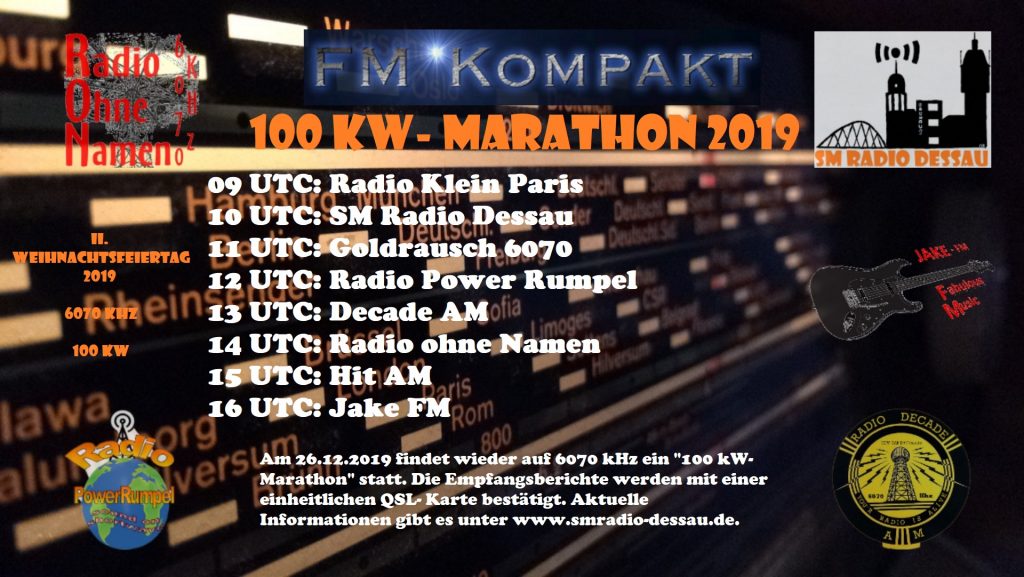 Many thanks to SWLing Post contributor, Alexander (DL4NO), who writes:
For a very long time Radio Luxembourg was *the* pop music radio in Europe, especially in Germany and GB. At a time when Germany only had its public radio system, the Radio Luxembourg was the one and only. But this is history.

At Christmas, several German shortwave broadcasters, organized by Radio DARC, will transmit on 6070 kHz in memoriam of Radio Luxembourg from Vienna. See the attached flyer [above]. BTW, radio amateurs play important roles: Head of Radio DARC is Rainer, DF2NU. Moderator of "Hit AM" is Christian, DO8CN. And for "Goldrausch 6070" Eckard, DD9NF, sits in front of the microphone.

I could imagine that quite some ham spirit was used in this project.
Excellent! Thank you for the heads-up, Alexander! I'll post a reminder closer to Christmas.