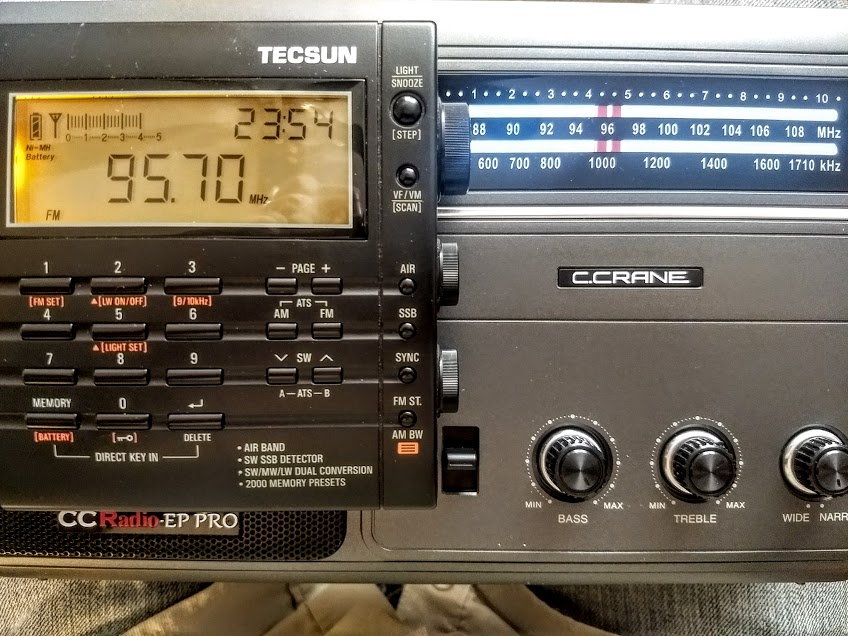 Many thanks to SWLing Post contributor, Mark Hirst, who shares this article from The Verge:
When she was growing up in East Flatbush among the Haitian diaspora, former pirate broadcaster Joan Martinez — no relation to the New York radio legend Angie Martinez, despite what Joan claimed to her friends as a youth — said that the sounds of pirate radio were the backdrop to her childhood. "Starting Friday night, all throughout the weekend, you would just hear all these like crazy DJs just talking and all this music," Martinez says. Her parents' apartment was the meeting spot for her whole family, a place where they'd reminisce about being in Haiti. They needed a place that felt like home. Martinez says that, as a kid, she never understood why the stations they listened to only broadcast on the weekends. As she got older, there were fewer of them — and then in 2010, she says, they started to come back online.

Martinez got into the scene as a broadcaster after her mother turned down an offer to be a DJ at a pirate station. "She was like, 'No, I don't want to. However, I do have a daughter that did study broadcasting in college,'" — Joan — "and then all of a sudden they were like, 'We want her. Like, can we bring her in here?'" Martinez went. It was 2010. Her first job was as an anchor, where she talked through the news from the Caribbean and New York City. Then she filled in for a couple of high school girls who had their own show — and eventually took the spot over completely. It was a talk show she did with her friends for a year and a half, until Martinez decided to go back to school. ("It was a pretty live show. Sometimes things get a little raunchy, sometimes things get a little too crazy and it's like, I don't want to piss off my supervisor," she says. Pirates have org charts and standards, too.)

After school, she went back, but not for very long; academia pulled her back in, and today, she's in grad school, currently at work on her thesis. "I was doing pirate for a good five years and then when I got into grad school, since the coursework was becoming very time consuming, I had to kind of let that go," Martinez says, adding that she's mostly involved these days in an administrative, consulting way. "However, you know, I still keep my fingers in their pot."[…]
Continue reading the full article at The Verge.
The Flat Bush area of Brooklyn, NY, is the cultural center of the FM Pirate Radio Scene. Check out David Goren's Brookly Pirate Radio Soundmap to dive in deeper!