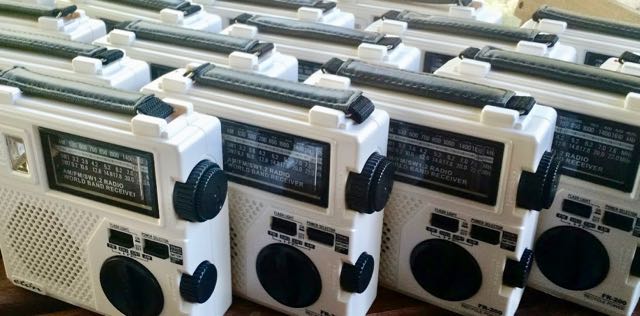 Radio Waves:  Stories Making Waves in the World of Radio
Welcome to the SWLing Post's Radio Waves, a collection of links to interesting stories making waves in the world of radio. Enjoy!
---
Although Irish pirate radio is our main interest, today we explore the lively pirate scene in the Brooklyn area of New York City. The Brooklyn Pirate Radio Sound Map is a fascinating project established by radio producer and audio archivist David Goren and provides interactive maps and historical and contemporary recordings of the many unlicensed stations in Brooklyn.
This is a longer version of an interview by John Walsh with David Goren first featured in Wireless, a series about radio, audio and media on Flirt FM in Galway. It covers the history of pirate radio in Brooklyn and New York generally, attempts to crack down on the unlicensed stations, the role of low-powered FM, the background to the Brooklyn Pirate Radio Sound Map itself and plans for the future. Many thanks to David for taking the time to explain this fantastic project for us. [Read the full article and listen to the interview on the Irish Pirate Radio Audio Archive…]
From AM-only portables to multi-function machines
With the advent of the 9V battery-powered transistor radio in the 1950s, the "Emergency Radio" was born.
Unlike vacuum tube receivers with heavy batteries or unpowered crystal radios, these handheld AM portables were small and simple enough to keep in a drawer. They could then be retrieved whenever man-made or natural disasters knocked out the power, providing listeners with lifeline connections to news, weather and relief information. Continue reading →