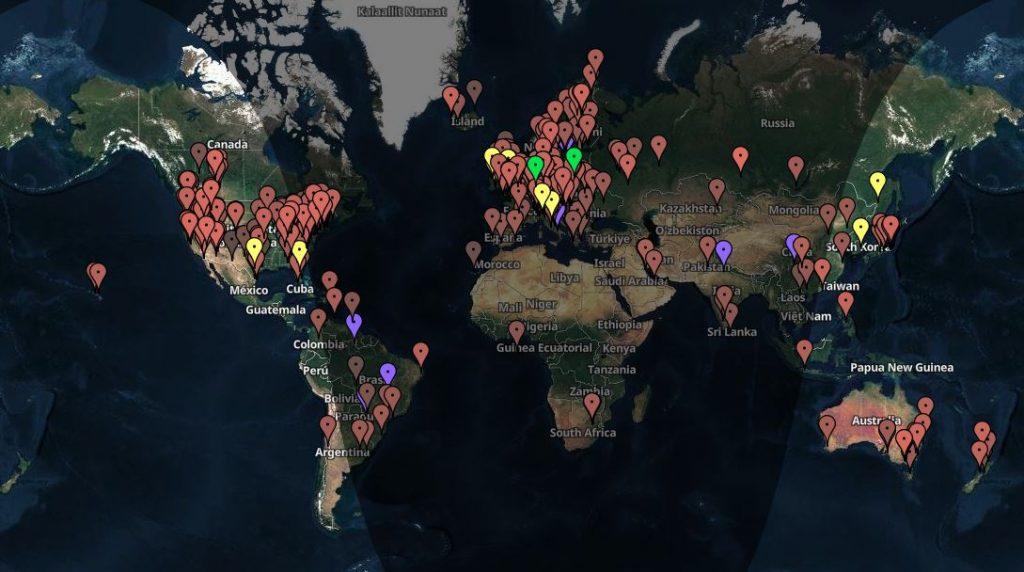 Last month, we noted that the popular SDR.hu KiwiSDR portal now requires registration and an amateur radio callsign to use the site.  While SDR.hu is still online, we certainly get the impression all site development has been halted. This is not the end of the world because SDR.hu is only one of several KiwiSDR portals–we linked to others in our January article.
Personally, I only used the SDR.hu map view to keep track of KiwiSDR sites and found it quite useful because I typically select sites based on geographic location.
A better KiwiSDR map portal
I've just learned via the KiwiSDR Twitter account that Priyom.org has updated their KiwiSDR map portal using Dyatlov maps. The results are brilliant and, in my opinion, even better than the SDR.hu's map.
The Priyom.org map uses the full window, is uncluttered and easier to navigate.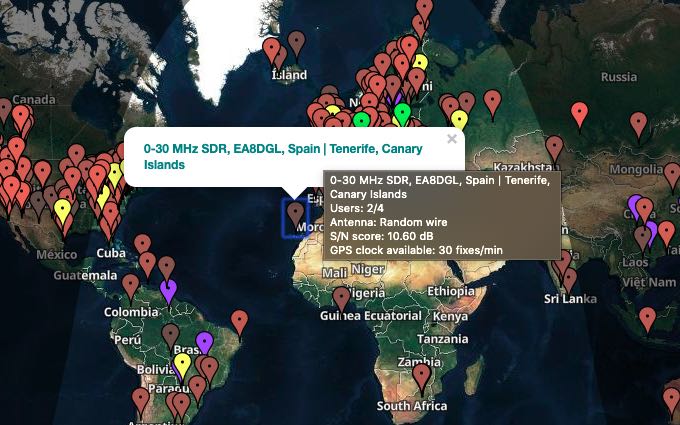 If you click on a KiwiSDR site, you'll see a pop-up window with basic site information. If you hover the cursor over that site info, another window will pop up with current details about the receiver, number of users, antenna, SNR, and GPS clock (see above).
This is now my favorite way to geographically surf KiwiSDR sites.
Click here to check out the new map portal.
---
Do you enjoy the SWLing Post?
Please consider supporting us via Patreon or our Coffee Fund!
Your support makes articles like this one possible. Thank you!