Many thanks to SWLing Post contributor, David Goren, who notes that the Winter SWL Fest Shortwave Shindig will stream live via the Wave Farm this evening.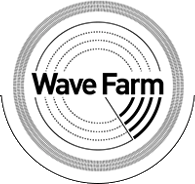 The Shortwave Shindig will begin on February 28, 2020 at 9:15 pm EST (or February, 29 at 2:15 UTC).
The stream link will be accessible at the Wave Farm website, but only when the show is live.
To listen to the Shortwave Shindig live, simply click on this link to view the Shindig page at the Wave Farm Website.
You can also access the Shortwave Shindig live stream by clicking on the "Listen" link at the top left corner of the Wave Farm website. Note the stream link will only appear and play when the show is live.
Here's a description of the 2020 Shortwave Shindig from the Winter SWL Fest website:
ANNUAL SHORTWAVE SHINDIG – David Goren

Come join our informal and popular late night hang as David Goren and friends celebrate the short wavelengths with stories, songs, and vintage sounds.

Shortwave Shindig Opening Ceremonies
2115 – 2200
Our resident folk music laureate Saul Broudy opens the show with old radio favorites and specialties from his vast repertoire followed by a revue of shortwave sounds in popular culture and specially commissioned works.

Meet the Archivists
2200 – 2245
Our panel of radio archivists Thomas Witherspoon, Mark Fahey and David Goren share rarities from their archives including some gems from the recently rescued collection of the late Michael Pool aka The Professor.

NYC FM Pirate Radio Update
2245 – 2330
A sneak peek at a major update to the Brooklyn Pirate Radio Sound Map and related news and discussion about urban pirate radio in the U.S.

Mercy! So Much Noise
2330-????
Tom Miller aka Comrade Squelch and David Goren weave a dense mix combining live radio with archival air checks.
Many thanks, David, for sharing this info!  I look forward to participating in the Shortwave Shindig once again!
Viva la radio!