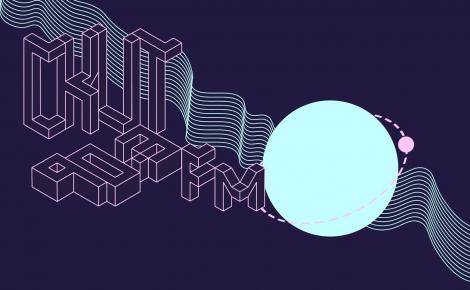 Many thanks to Sheldon Harvey with the International Radio Report who shares the following announcement:
Hi, all. We received the following notice from the management of CKUT-FM. As a result, International Radio Report is on hiatus, effective immediately. In the meantime, we encourage you to continue to post items of interest here [on our Facebook] group. We also encourage you to check in to the twice a week YouTube shows hosted by Gilles Letourneau on the OfficialSWLChannel on YouTube. You can also look for his Facebook group under the same name. Gilles has two live YouTube shows weekly; on Wednesdays at 8 pm Eastern; 0000 UTC-Thursdays) and on Fridays at 4 PM Eastern, 2000 UTC. We will be attempting to include some elements of the Int. Radio Report show into Gilles' two weekly shows. Thank you for your understanding and your continued support of our radio program.

Sheldon Harvey

Important (and unprecedented) notice from CKUT-FM:

CKUT's studios, music library, offices, and equipment will be closed/unavailable until further notice to reduce the spread of COVID-19 to our at-risk members. In the meantime, we will be operating remotely and will air a mix of original pre-recorded programming from our regular programmers, recent archives, and other relevant special programming.

The studios are locked and door codes are being changed. There is no possibility of hosting your show live at the CKUT studios. We will also be locking the office (all of the 2nd floor).

*Current CKUT Programmers*: please email your programming coordinator (Arts & Culture, News, or Music respectively) *ASAP* to confirm your plans for your show (at least 24 hours in advance beginning March 16th, 6 pm EST). If you would like to arrange for the broadcast of a pre-recorded program, please send your file to your programming coordinator 24 hours in advance. Please contact your coordinator if you have ideas for special programming and we'll do our best to make it work.

Please note that our 2020 Funding Drive has been postponed until a later date.

While the COVID-19 pandemic is and will continue to be a reality that affects our loved ones and members of our communities, CKUT opposes the alarmist discourses that have been weaponized to justify racism, xenophobia, imperialism, increased state sanctions, and surveillance. We believe that this phenomenon highlights the pre-existing need – and now the undeniable urgency – for accessible and free health care, paid sick leave and a guaranteed minimum income, mutual aid, and strengthened community.

We hope to see you again soon. Please be safe!
Thanks for passing this along, Sheldon.  We look forward to your return to the airwaves after the Covid-19 pandemic is history!