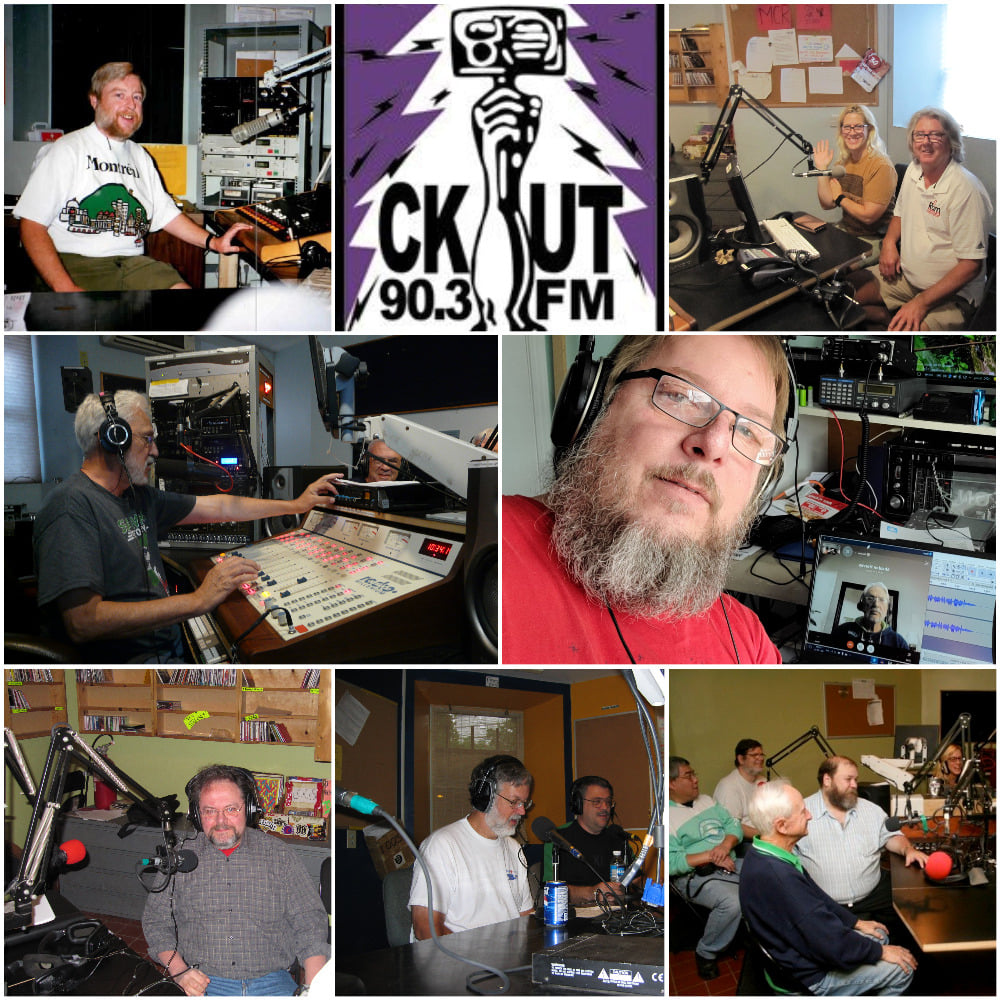 Many thanks to SWLing Post contributor, Sheldon Harvey–creator, co-host and co-producer of the International Radio Report–who shares the following announcement:
Almost impossible for me to believe it, but Sunday's upcoming edition of the International Radio Report on CKUT-FM in Montreal will be our 35th anniversary edition of the program. The first edition of the program aired on Thursday, November 19, 1987, our old time slot. That week in 1987 CKUT was also born, going on the air on 90.3 FM, 7 days a week, 24 hours a day.
International Radio Report is one of only a couple of programs to have been continually on the CKUT schedule since the beginning. Our hosts have changed from time to time over the years, as did our time slot, moving from Thursday afternoons at 2:30 PM Eastern to Sunday mornings at 10:30 AM Eastern.
I'd like to thank everyone who has been a part of the program over the 35 years; the various hosts, the numerous guests, and the support of CKUT for standing behind us and providing us with an outlet to bring our program to the listeners, not just here in Montreal but, literally, around the world.
And, to the listeners, a big thank you to everyone who tunes in, whether Sundays on the radio, through online streaming, downloading the program, or tuning in through our YouTube channel. We thank those who have taken the time to submit stories and material for the program. It's a great help.
Whether you've been with us since the early days, or whether you've discovered us and come on-board recently, without an audience and your support, we wouldn't be here. And a very special thanks to those of you who have supported our program and CKUT over the years through the annual CKUT Funding Drive. It costs money to run a radio station. It certainly doesn't all happen for free! Our listeners have been most generous over the years, making our 30-minute program one of the most successful programs on CKUT at bringing in funds to support the cause.
So, we hope you will tune in, by whatever means you tune in, on Sunday, November 20th to help us celebrate as we mark our 35th anniversary of the International Radio Report on CKUT 90.3 FM in Montreal.
Sheldon Harvey
Creator, co-host and co-producer
International Radio Report