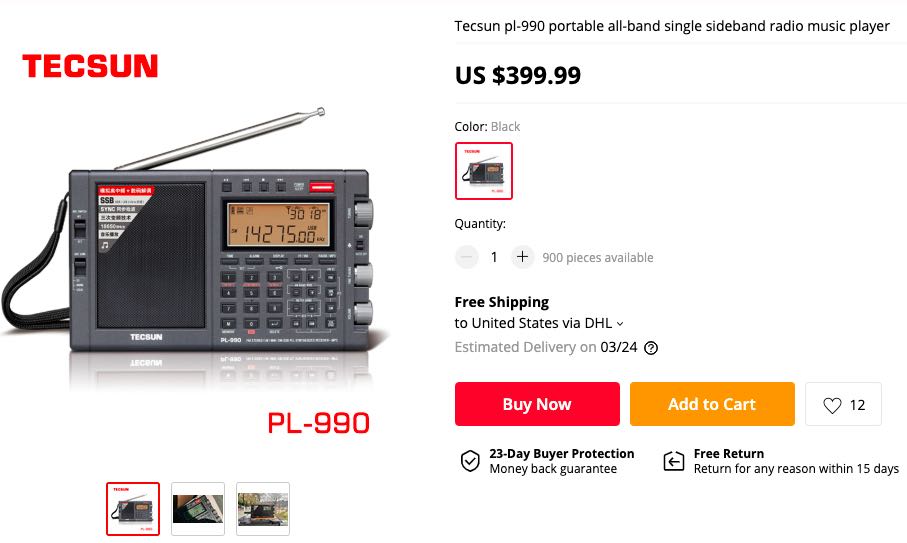 Many thanks to SWLing Post contributor, Dan Robinson, who notes that the Tecsun PL-990 has now appeared on AliExpress.com.
The price is a steep $399 US shipped via DHL with an estimated delivery of late March. They claim to have about 900 units available.
You can check out the PL-990 on the AliExpress website, but it might require registration even via this direct link.
Frankly, I would wait until the PL-990 is available at Anon-Co since they're an authorized Tecsun distributor, have proven customer service, and will likely have a more competitive price. I would also question if the AliExpress units are the new export version we've been waiting for, or simply the units that were available within China last year. The AliExpress page gives us no clear indication of the production version at time of posting.
UPDATE: Turns out, these are the pilot Chinese versions of the PL-990. I can't recommend purchasing one–especially at this price.
I hope this might indicate that the PL-990 is close to release. Covid-19 has certainly stopped much production and development in China. Thanks again for the tip, Dan!