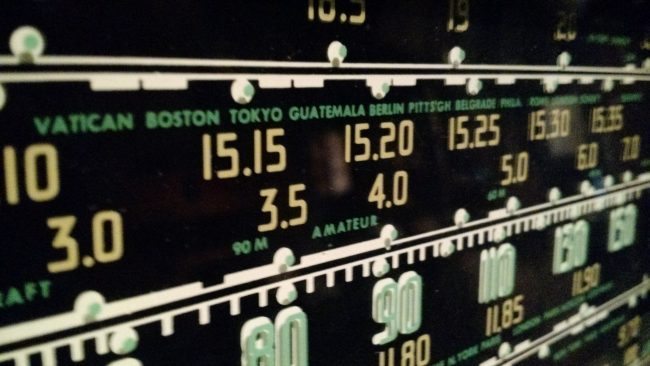 Many thanks to SWLing Post contributor, Carlos Latuff, who writes:
Hope this message will find you well.

I just monitored in Porto Alegre, Brazil, this signal on 9460 kHz. Searching on Internet I found that it's the same frequency where the Russian MR-102 Baklan radar is operating. But it could be a weather fax. Do you have any clue?

Please, check attachment for the audio clip. Thank you in advance.
Thank you for sharing this, Carols. To my ear it does sound like some sort of slow-scan digital mode like weather fax, but I'll leave it up to the SWLing Post community to help identify.
Post readers: please comment if you can ID this signal for Carlos.
UPDATE: Nils Schiffhauer found the answer. The signal is a weather fax transmission most liekly from Wellington, NZ.