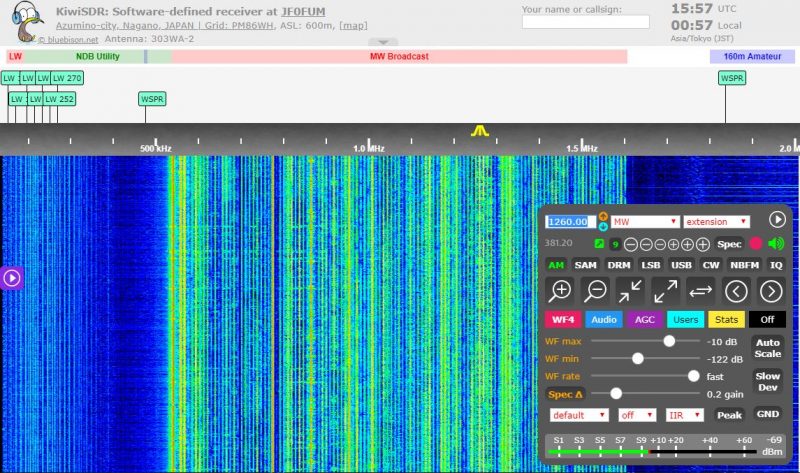 Many thanks to SWLing Post contributor, April TimeLady, who writes:
In this email is a link to recordings I made from Japanese SDRs over the course of October 2020 and have uploaded to archive.org. This is the link:

https://archive.org/details/JPSDROCT2020

The original files are in .wav, archive.org converts them to mp3 and flac. Files with sas in them are supposed to be in stereo. There are many shortwave recordings in it, as well as mediumwave.

For anyone who is hunting IDs, Japanese radio stations definitely announce their full ID at 5 AM Japan Standard Time each day. On the top of the hour commercial radio stations ID. On Mondays between 1 and 2 AM (commonly given as between 25:00 and 26:00 Sundays on Japanese radio schedules) many Japanese radio stations go off the air for transmitter maintenance and give a very full, 5 minute long ID. I believe I have included one that I clipped for 1008 AM in Osaka in this month's collection; 1008 AM, JONR is definitely in full AM stereo.

A good reference for Japanese AM radio call signs is on MWList at http://www.mwlist.org/mwlist_quick_and_easy.php?area=2

Thank you for reading this, and please take care.
Thank you, April for uploading and sharing your recordings! I've enjoyed browsing these each month!
Click here for a link to this and all of April's archived recordings.