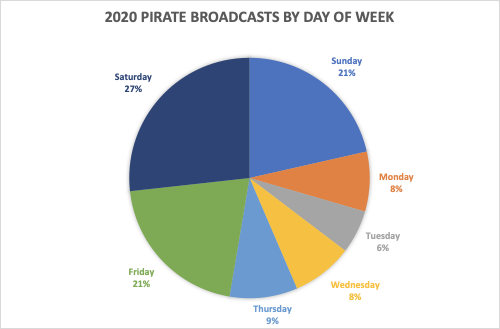 Many thanks to SWLing Post contributor, Chris Smolinski, who shares annual pirate radio activity reports he has recently published on his blog. Chris notes that, due to time constraints, he hasn't been able to publish these for a while, but recently posted reports from 2017-2020.
Click the year to read each report on RadioHobbyist.org:
Thanks, Chris! I love these insights and find it fascinating to see similarities in activity from year-to-year.