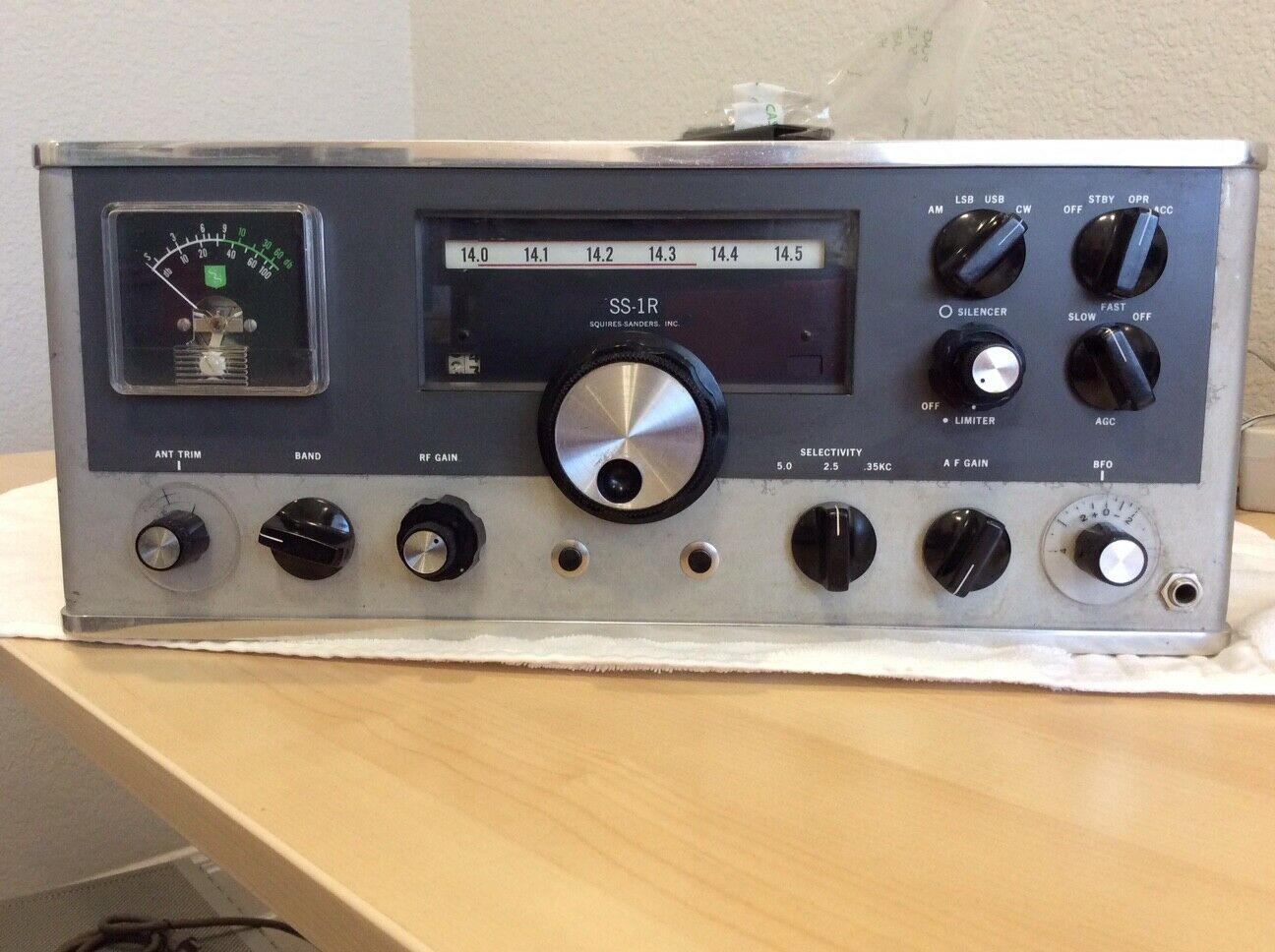 Many thanks to SWLing Post contributor, Dan Robinson who notes that there currently a Squires Sanders SS-1R on eBay. He notes:
Ultra rare amateur receiver. The only thing rarer is a SS-IBS, the SW bands version.
This is certainly a "fixer upper" in that it will need a re-stringing and likely at least a recapping. The chassis is super clean, though, and the internals look great.