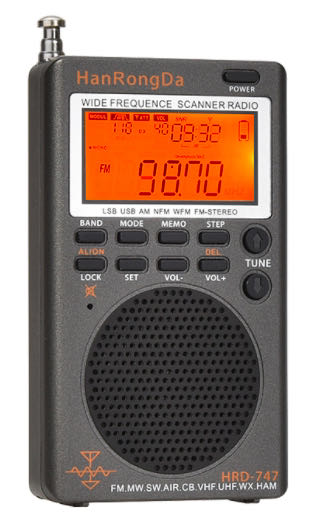 Many thanks to SWLing Post contributor, Michael Schuster, who writes:
The Shenzhen HanRongDa HRD-747 is now spotted in the wholesale supply channel at US$53, minimum order 2 pieces.
https://www.alibaba.com/product-detail/HRD-747-Portable-All-Band-Mini_1600253429230.html
The Ali listing has some closeups showing the display and key functions, battery compartment, sockets, and even a brief video demonstrating airband reception.
Thank you for sharing this, Mike! I would welcome a review of this portable!