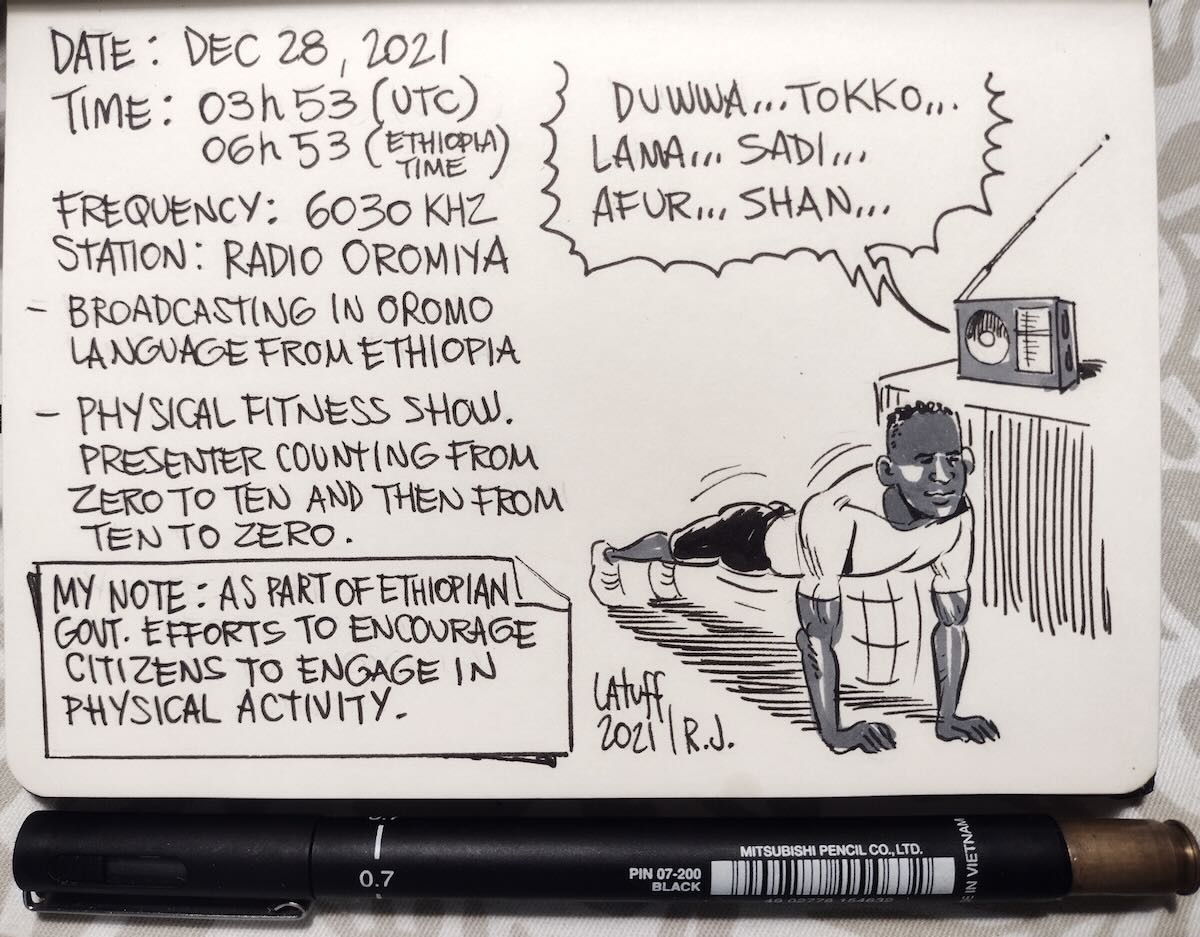 Many thanks to SWLing Post contributor and noted political cartoonist, Carlos Latuff, who shares yet another example of his radio log art, this time for clandestine station, Radio Oromiya.
Carlos notes:
Thomas, as you know I'm monitoring broadcastings from and to war-torn Ethiopia, documenting the conflict via shortwave broadcastings.
This one is particularly curious.
The presenter is counting from zero to ten, in Oromo language. At first I thought it was a number station or codified message of some sort.
But thanks the patience and kindness of Ethiopian Twitter users, I realized that I listened to a physical fitness training via radio, part of Ethiopian govt's effort to fight sedentarism and encourage its citizens to engage regular physical activity.
Clcik here to listen via YouTube.
This is brilliant, Carlos! I don't think I've ever heard an exercise program on shortwave before. As always, I love your artwork.