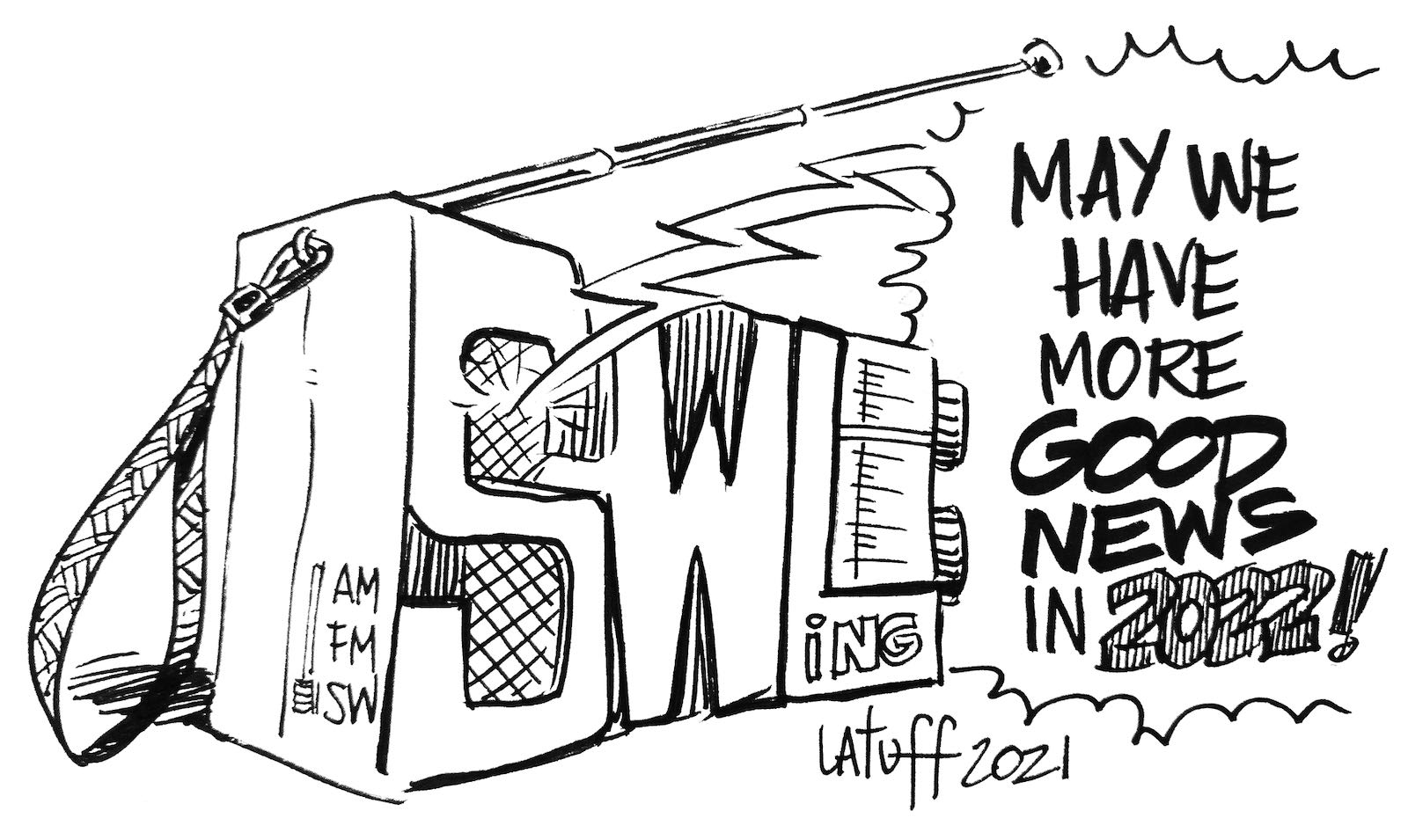 Dear Friends,
I think we can all agree that 2021 was a more challenging year than any of us would have liked.
Here's hoping 2022 is a turning point in the pandemic, and let's hope the New Year brings new opportunities to appreciate our world both on the ground and over the airwaves.
Happy New Year!
Thomas
PS: I'd like to thank our friend Carlos Latuff for the brilliant artwork at the top of this page!  If you've been following Carlos' posts here on the SWLing Post, you'll know that during the pandemic he's been focusing on the world of Clandestine radio and, specifically, the conflict in Ethiopia. His frequent posts remind me that shortwave radio–even in 2022–is still a meaningful source of direct news for certain communities and the signals cannot be stopped at national borders regardless of who is in power.
Thank you, Carlos!