Many thanks to SWLing Post contributor and noted political cartoonist, Carlos Latuff, who shares his radio log art of a recent Voice of Korea broadcast.
---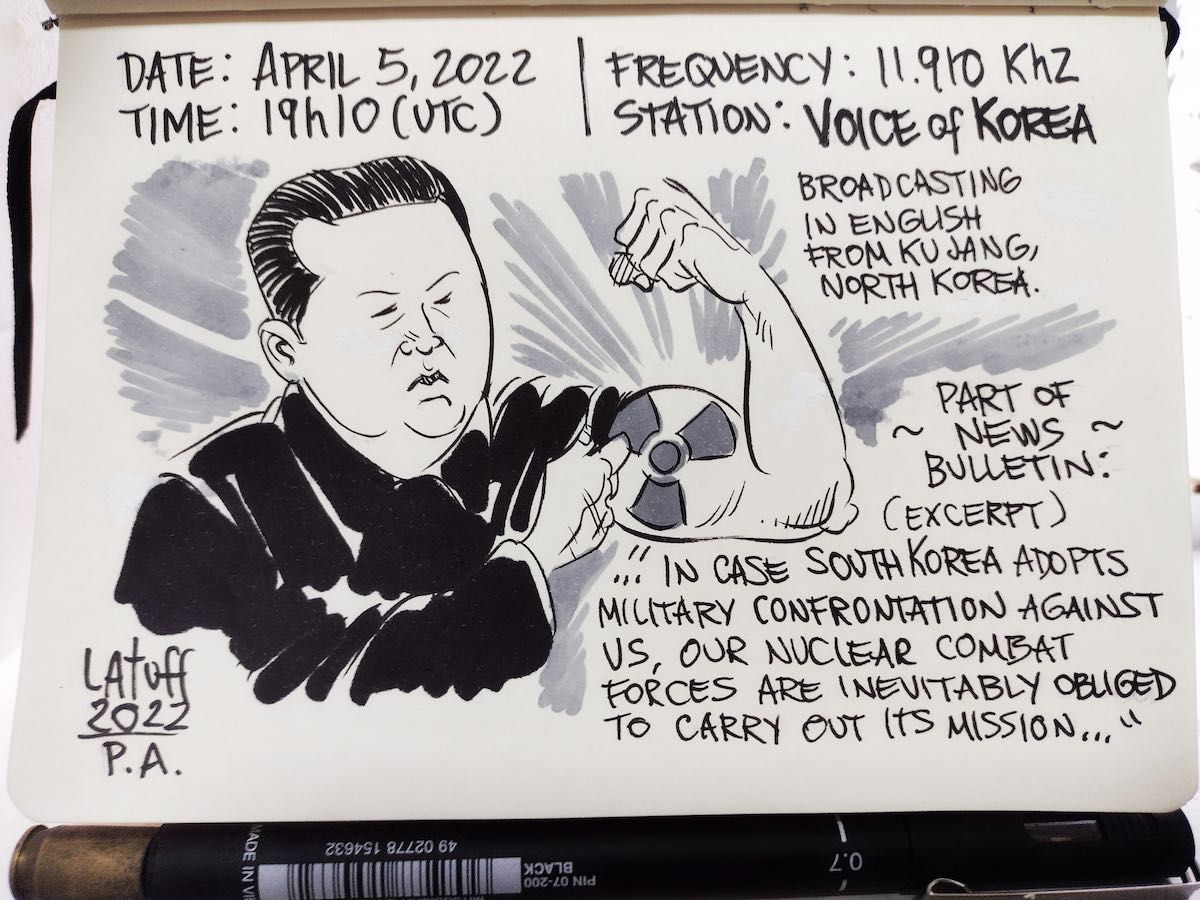 Carlos notes:
Voice of Korea, 11910 kHz, broadcasting in English from Kujang, North Korea, listened in Porto Alegre, Brazil.
April 5, 2022, 19h10 (UTC).
News bulletin (excerpt):
"…In case South Korea adopts military confrontation against us, our nuclear combat forces are inevitably obliged to carry out its mission…"