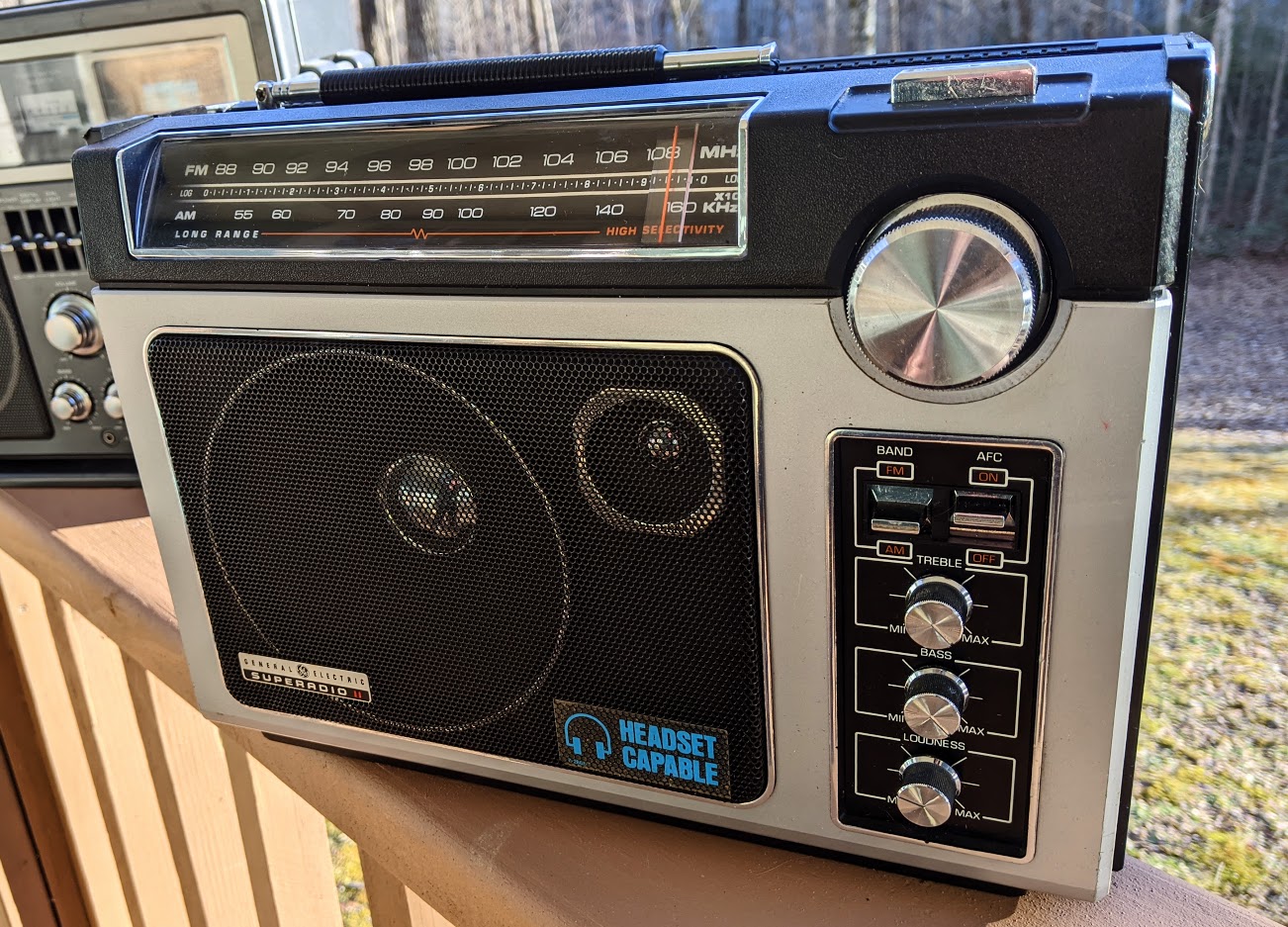 Many thanks to SWLing Post contributor Loyd Van Horn at DX Central who writes:
Wanted to share this with you…..our final DX Central Live stream for season 2 will coincide with the upcoming WCGA-GA DX Test coming Saturday night/Sunday morning. You should have a GREAT shot at hearing this one….would love to have you join us for the livestream, too, if you can make it!
The link to the release with all of the details can be found below….
FOR IMMEDIATE RELEASE
Apr 28, 2022
The Courtesy Program Committee (CPC) of the National Radio Club (NRC) and the International Radio Club of America (IRCA) is pleased to announce a special DX Test for distant listeners for WCGA on 1100 kHz in Woodbine, GA. The test is scheduled for 5/1/2022 at 12:00:00 AM Eastern Time (0400 UTC Sunday, May 1st).  This test is scheduled to run for 2 hours.
For WCGA, Wesley Cox, will be performing regular maintenance of the station's audio chain and transmitter during the test. Listeners will hear: Morse Code IDs at 10 WPM at 800 Hz, Morse Code IDs at 20 WPM at 1000 Hz, Tone Sweeps, Long duration tones at 1 kHz, Off-hook Telephone Sounds, Voice IDs and more.
WCGA will be operating on a full daytime power of 10,000 watts during the test on their daytime antenna pattern.   This should aid DXers across the country and indeed the world in being able to receive this test!
RECEPTION REPORTS & QSL REQUESTS
WCGA is actively soliciting reports from DX'ers on their signal. They're interested in hearing about frequency stability, audio quality, and overall performance. The station will accept both hard copy reports via USPS mail and email reports. They would love to receive audio recordings in either .WAV or.MP3 and videos in .MP4 video.
Reception reports should go directly to:
Wesley Cox
Owner/General Manager
News/Talk 1100 WCGA
714 Narrow Way
St. Simons Island, Georgia 31522
Physical QSL card senders will receive a physical QSL. Email QSLs will receive email QSL.
Best audio narrative recording and received via email in MP3 or MP4 about themselves and their passion for radio that includes their reception of WCGA and the who, what, when, where, why and how of that event taking place will receive a special prize from the station. DX'ers who submit recordings must grant permission to broadcast their recordings. The decision of WCGA staff on the winner is final.
The IRCA/NRC CPC would like to thank the owners of WCGA, Wesley Cox, and Hall of Fame DXer, Jim Renfrew, for helping to arrange the test.
Good luck to all DXers!
About the CPC
The Courtesy Program Committee (CPC) is a cross-functional group comprised of members of both the National Radio Club (NRC) and International Radio Club of America (IRCA) for the purpose of coordinating and arranging DX Tests with AM radio stations.  These DX tests both allow radio stations to conduct valuable equipment tests on their transmitter and audio chain as well as enable DX hobbyists to receive the testing station from greater distances than would normally be possible.  The CPC membership consists of:  Chairman Les Rayburn, Paul Walker, George Santulli, Joe Miller and Loyd Van Horn.
For radio stations interested in coordinating a DX test with the CPC, please visit the following Web site for more information:
https://amdxtest.blogspot.com/
For more information on the types of content heard during a DX test, the video  "An introduction to DX Tests" is available at DX Central: