Many thanks to SWLing Post contributor and noted political cartoonist, Carlos Latuff, who shares his radio log art of a recent Voice of Korea broadcast.
---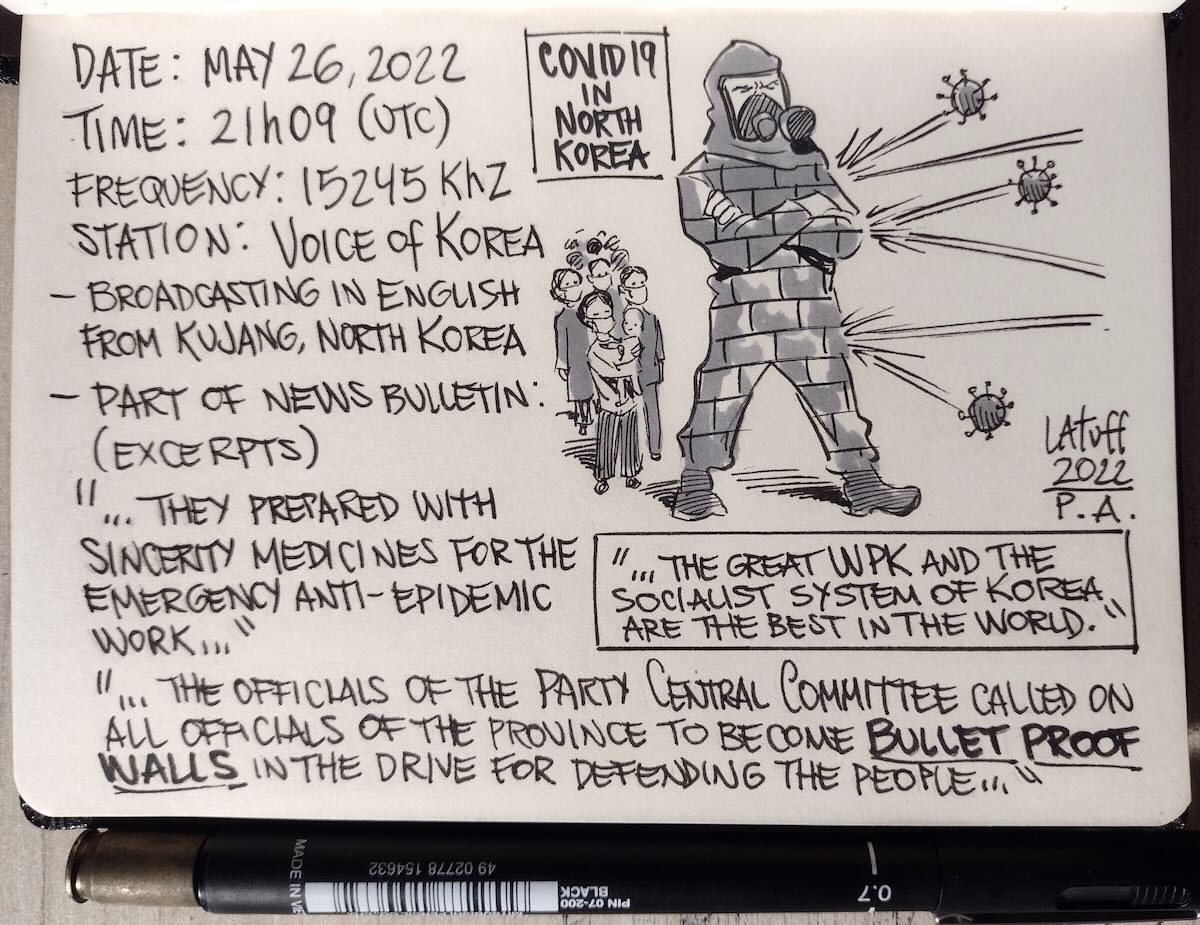 Carlos notes:
Part of news bulletin from Radio Voice of Korea shortwave broadcast in English about efforts of North Korea's government to fight covid-19 pandemic.
Listened in Porto Alegre, Brazil, May 26, 2022, 21h09 (UTC), frequency of 15245 kHz.