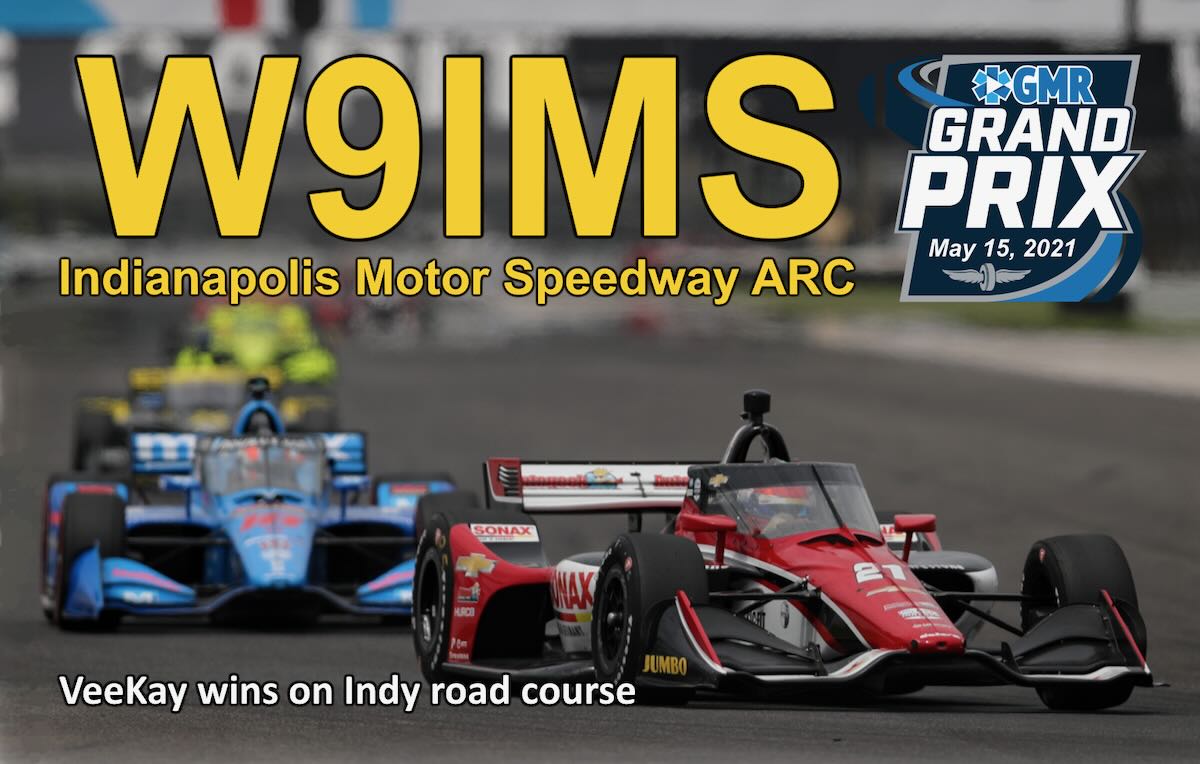 W9IMS: A Radio Run at the Indy 500
By Brian D. Smith, W9IND
You can't win the Indianapolis 500 until they wave the checkered flag – and you can't win a W9IMS Checkered Flag Award unless you contact the Indy 500 special event.
You'll have that opportunity from now through 11:59 p.m. Sunday, May 29 in Indianapolis (0359 UTC Monday, May 30) as W9IMS fires up daily on 20 and 40 meters SSB. usually on or around 7.245 and 14.245 MHz.
The Indy 500 special event is the second of three W9IMS operations commemorating the major auto races at the Speedway. The first event of 2022, which ended May 14, honored the Grand Prix of Indianapolis, and the third will run from July 25-31, during the week preceding the NASCAR Brickyard 200.
Both hams and SWLs are eligible for the Checkered Flag certificate and the three individual QSL cards, all of which boast new designs for 2022. To earn the certificate, however, you must work (or tune in) W9IMS during all three of this year's special events – and it's too late to catch the first race. But even if you miss the trifecta, you can still claim collectible QSLs from the other races.
Tips on finding W9IMS:
Check DX Summit (www.dxsummit.fi) for spots listing the current frequency or frequencies of W9IMS, if any. By typing "W9IMS" in the search box at upper right, you can customize it to show reports for only Indianapolis Motor Speedway special events.
Go to the W9IMS web page (www.w9ims.org) and look for the heading, "2022 Operating Schedule." Click on the Indianapolis 500 link, which opens into a weeklong schedule listing individual operators and their reserved time slots. Your odds of catching W9IMS on the air improve significantly during these hours.
Prime operating time on weeknights is 6 to 10 p.m. Indy time (2200-0200 UTC). However, W9IMS can appear anytime, even on two bands at once, between now and 0400 UTC Monday, May 30.
Remember that the published schedule can be shortened by adverse circumstances, such as noisy band conditions, local thunderstorms or a lack of calling stations. Don't wait till the final hour to chase W9IMS!
Operators often get on the air at unscheduled times. That's why DX Summit is your best bet for locating W9IMS's current spot(s).