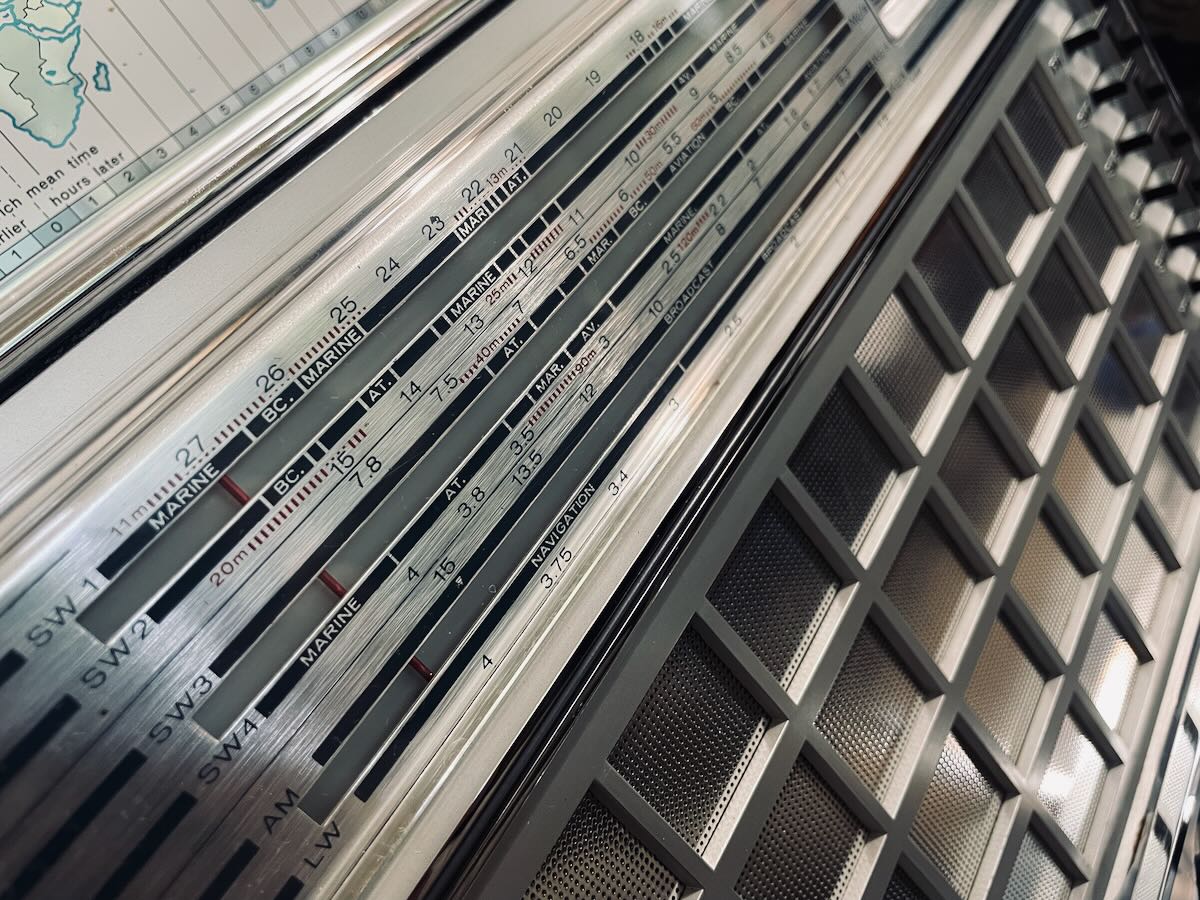 Radio Waves:  Stories Making Waves in the World of Radio
Welcome to the SWLing Post's Radio Waves, a collection of links to interesting stories making waves in the world of radio. Enjoy!
Many thanks to SWLing Post contributors Dennis Dura and Wayne Davis for the following tips:
---
SWL Contest With Nice Prizes Open Worldwide: November 1th – December 31th 2023 (YouTube)
Click here to watch on YouTube.
The U.S. Coast Guard also is concerned about petition from the Shortwave Modernization Coalition
Numerous commenters have told the FCC that a proposal to "modernize" the shortwave band is a threat to amateur radio operators in the United States and possibly the end of ham radio as we know it. And hams are just one source of opposition to the idea.
The FCC inquiry was prompted by a request from the Shortwave Modernization Coalition for a rulemaking to amend the Part 90 rules.
SMC believes there is underutilized spectrum in the high-frequency bands. The coalition wants to use 20 kW transmitters for the transmission of time-sensitive data from fixed stations. It wants the FCC to allow these fixed, long-distance, non-voice communications in multiple bands between 2 MHz and 25 MHz.
Ham opponents worry about interference. One also characterized the coalition as being "packed with special interest groups that harbor little interest in shortwave modernization beyond their own needs to getting faster financial market information."
The commission's Office of the Managing Director sought comments on its proposal this summer. The petition, RM-11953, drew more than 800 comments. [Continue reading…]
Automakers say no, but motives are complicated.
Many of us hold fond memories of listening to AM radio in the car. But these days, drivers are just as likely to listen to satellite radio, Spotify, audiobooks or podcasts. Good ole FM radio is still around too. That's led many people to question if AM, America's oldest broadcast medium, still has a future?
Not many people noticed when Tesla removed AM from new vehicles a few years ago. Ostensibly, they did so because the frequency interferes with electric vehicles. Never mind that older Teslas previously had functioning AM/FM radios. Or that the Federal Communications Commission has rules to limit electrical interference. Seemingly no one questioned Tesla's decision.
In the past couple of years, other manufacturers including Ford, Audi, Volvo, BMW and Porche began removing AM receivers from new models or announced plans to do so. This elicited a more passionate response from AM listeners, particularly those in rural areas. For them, the frequency is more than just entertainment. They say it's a lifeline for those in remote areas who otherwise wouldn't have access to emergency information. It's also one of the last places where they can get hyper-local news and entertainment. [Continue reading…]
Letters: AM in Cars, HD in Cars (Radio World)
Readers comment about matters of the dashboard
It has been with great interest that I've read about carmakers dropping AM reception capability in new cars, particularly EVs, and about the introduction of the "AM for Every Vehicle" Act.
The reason most often cited by makers of electric vehicles is interference from on-board systems to AM band reception. The truth is we have ourselves to blame.
The assault on AM band purity predates the popularity of electric vehicles by decades. The onslaught of cheap switching power supplies in consumer electronics, RF noise-producing computers and personal devices, and the absolute lack of any care given to protecting the spectrum are incompatible with AM quality.
For far too long, consumers, manufacturers, the NAB and even the FCC did not fight to protect the band. It seemed nobody cared whether new fluorescent lights (remember those?) caused so much noise that they even affected reception in neighbors' homes. Nobody took up the fight to keep the band clean and make noise-free AM reception even somewhat possible in high-density housing areas. Nobody seemed appalled at this complete disregard for the usefulness of the band in the future. [Continue reading…]
ARRL  The National Association for Amateur Radio® is asking that all radio amateurs urge the Federal Communications Commission (FCC) to continue the existing use of the 60-meter band. A public comment period is open until October 30, 2023. ARRL encourages expressions of support to the FCC for the current 100 W ERP power limit (instead of reducing the power limit to 15 W EIRP) and continuing secondary access to the current channels.

To submit a filing of your comments for the FCC's consideration in the rulemaking process:
Go to the FCC web page for the Notice of Proposed Rulemaking's (NPRM) Docket Number 23-120 at https://www.fcc.gov/ecfs/search/docket-detail/23-120.
If you wish to directly enter your comments, select the button labeled SUBMIT AN EXPRESS FILING.
If you are uploading a document that contains your comments, select SUBMIT A STANDARD FILING.
When submitting your comments, be sure the correct proceeding's docket number, 23-120, is included on the form. Your name and comments will be entered into the official public record of the proceedings and will be viewable by anyone who visits the docket web page.
While radio amateurs are encouraged to include any comments they would like in their submissions, they're especially encouraged to draw upon their personal experiences using the 60-meter band for public service purposes and for its location between the amateur 80- and 40-meter bands, which is critical to ensuring signal propagation to certain geographic areas during variations in time and the solar cycle.
Some of the main points to comment on for this NPRM are:
Urging the FCC to keep the four existing channels allocated to amateur radio on a secondary basis.
Urging the FCC to keep the 100 W power limit for the four existing channels and the new 15 kHz subband.
ARRL Public Relations and Outreach Manager Sierra Harrop, W5DX, underscored the importance of commenting, urging members to speak up. "ARRL members make up the strongest voice in matters of amateur radio spectrum defense," said Harrop. "Your membership and participation in the rulemaking process both ensure ARRL continues to make the difference when our band privileges are threatened. Please join us in effort to protect our 60-meter band privileges."
Previous coverage:
Comment Deadlines Set on Propose 60-Meter Band Changes
ARRL News | 10/04/2023
ARRL Advocates for Radio Amateurs as FCC Proposes Changes to 60-Meter Band
ARRL News | 4/28/2023
World Radiocommunication Conference Approves Global 60-Meter Allocation
ARRL News | 11/18/2015
---
Do you enjoy the SWLing Post?
Please consider supporting us via Patreon or our Coffee Fund!
Your support makes articles like this one possible. Thank you!