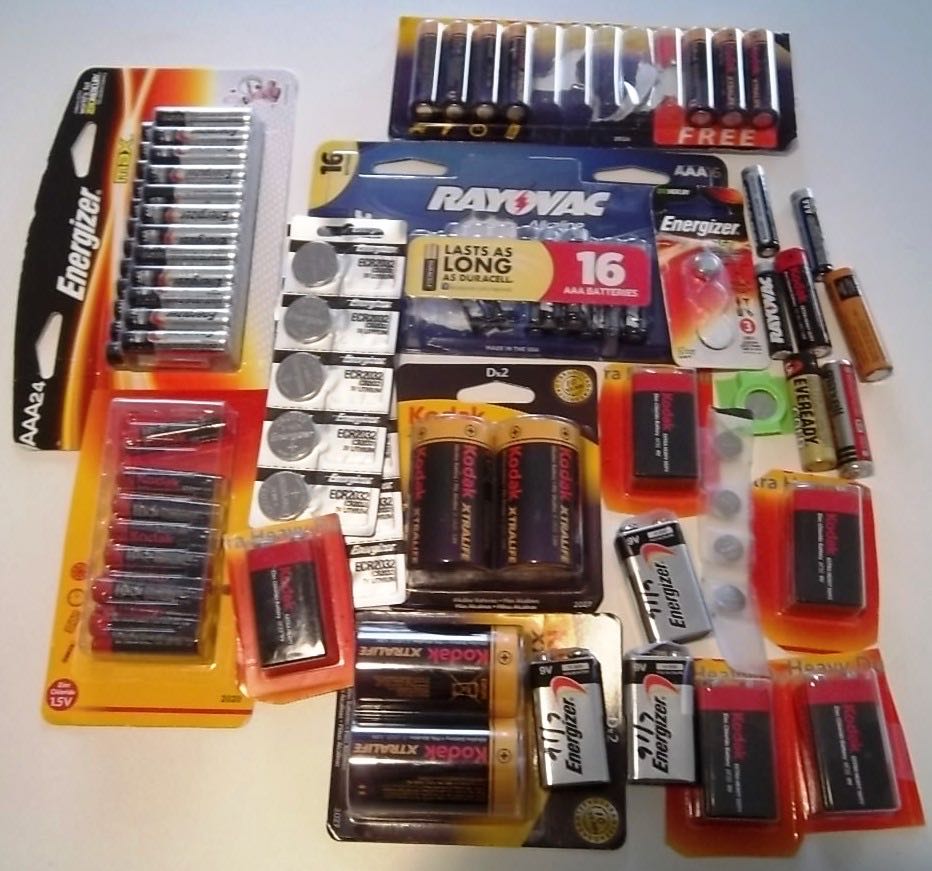 Many thanks to SWLing Post contributor, Mario Filippi (N2HUN), who shares the following guest post:
---
Battery Testers; Don't Get Caught Without One!
by Mario Filippi, N2HUN
(All photos by author)
Ever consider what life today would be like without the humble dry cell battery? Old timers know the term "dry cell" as opposed to "wet cell." The dry cell is your garden variety battery for sale composed of a semi-dry composite or paste of chemicals designed to make electrons flow when the circuit is complete, such as in flashlights, radios, remotes, watches, etc. "Wet cells" on the other hand have fluids, such as sulfuric acid that work in conjunction with lead plates. But let's stay with dry cells for now. Walk into any house and you'll find some form of battery powering a plethora of devices that contribute to the quality of daily life. In short, life without the humble battery would be unfathomable.
Batteries, like humans, unfortunately expire due to age or use. True, they toil tirelessly while out of sight and mind, hidden behind plastic compartment panels somewhere in the bowels of a device and for the most part are ignored or taken for granted. That is until the device they are powering ceases to function. We've all been there and done that countless times in our lives with an array of consumer products. Most instances of battery failure tend to occur at the most inconvenient times, that is when the device they are powering is needed most (a corollary of Murphy's Law hi hi). A good example is the toolbox flashlight. It can sit amongst the tools quietly and ready to go (at least in our minds) until we switch it on while working in some dark, cramped location. Or late at night when under the covers and the bedside shortwave radio starts spewing out distorted audio. To boot, the radio's convenient dial light is too weak to determine where you are in the shortwave spectrum.
Well, all is not lost my fellow hobbyists; it is time to do some cell (dry cell that is) soul searching and plan for future failures. I propose a useful acquisition for the home, shack, Go-Bag (or what have you) that won't break the bank; a simple battery tester that'll be the end to your power problems.
At this QTH an AMPROBE BAT-200 was purchased a few years back from Amazon and has proved its worth and utility many times over. This simple tool, which ironically needs no batteries, will test many of the common batteries around the shack and home such as AAA, AA, C, D, 9V, and button batteries.
Since purchasing the BAT-200, life in the battery cosmos has become a lot less complicated. Armed with one of these, you can immediately rule out battery failure when troubleshooting myriad devices. You can also test outdated batteries to determine their status.
An item such as the BAT-200 can be found for less than five dollars if you shop around, and will pay for itself by taking the guesswork out of the bad battery scenarios. You'll wonder how you ever did without one!
---
Thank you very much for sharing this post, Mario!  
At the SWLing Post HQ, we keep all of our loose batteries in a "battery box." All new cells stay in the packaging where we mark the date purchased (although many alkaline cells now have a "best by" date). We recently pulled all of the loose/orphan batteries out of the box–there must have been 40+–and tested the voltage of each one. I used the test meter from my toolbox to do this, but I've just ordered one of the BAT-200 chargers from Amazon and will now keep this in the battery box permanently.
Thanks for enabling me, Mario! Ha ha!
Click here to check out the BAT-200 in Amazon.com (affiliate link).