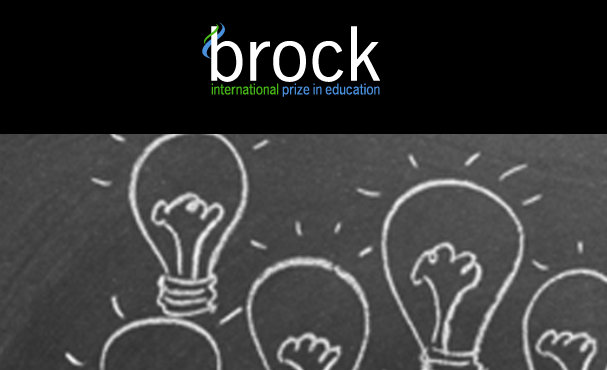 SWLing Post readers: my friend, Dr. Ed Harris, administrator for the Brock International Prize in Education could use your help.
Ed writes:
Hello Fellow SWLers,
I recently wrote a post re: Why Shortwave Radio is Still a Superior Educational Technology. I am both an educator and radio enthusiast. One my roles as an educator involves overseeing the Brock International Prize in Education, an award that goes to innovative educational ideas and practices that make a difference. For some time, I have been looking for a juror for the Prize who understands radio and education and can recommend a nominee who has done a lot with radio regarding some aspect of education. I am in the process of looking for jurors for the 2016 deliberations. Below are a couple of FAQs:
What is the Brock International Prize in Education? The Brock Prize is about big ideas that make a difference. It is presented annually to a person (or team) who has an educational idea, concept or practice that fundamentally impacts society. The Prize is comprised of a velum certificate, $40,000, and a sculpted bust of Sequoyah, which are presented to the laureate in the spring of each year. For more information about the Prize, past jurors and laureates, please see our Brock International Prize in Education website. You may also contact me ([email protected]).
What are the jurors' responsibilities? Jurors play an vital role in the process, and your participation and perspective on the jury would be extremely valuable. Below are some of their general responsibilities:
By September 1, 2016 develop a 20 to 50 page (maximum) portfolio of your nominee and forward it to Cindy. Usually, the portfolio includes the nominees resume', any award information, articles, speeches, etc. We can send you examples of what this has looked like in the past. (Note: you do not have to write this, per se, but rather, collect materials that are already in existence.)
On an afternoon of Thursday October 13, 2016, all jurors will come to Tulsa for an Acquaintance Dinner with John Brock and me.
On the following day (Friday October 14), we will hold the deliberations. Each juror will have 30 minutes to present his/her nominee. Some jurors have presented short video clips, others have used PowerPoint, while others have just talked about their nominee's accomplishments. After deliberations, the Jury votes.
On Friday evening following the deliberations, we hold the Announcement Dinner to declare the laureate. We will fly you back home on Saturday.
Jurors will receive a $500 stipend, and of course, all expenses will be paid. If you or someone you know might be interested in being a juror for the prize, please don't hesitate to contact me.
Thank you!!
Click here to view the Brock International Prize in Education website.