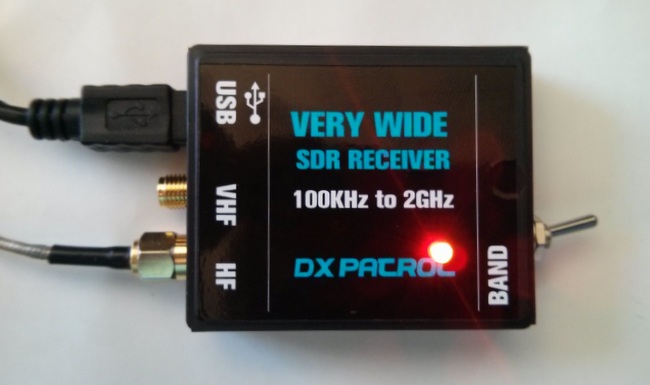 Many thanks to SWLing Post reader, John, for sharing this video review of the DX Patrol SDR receiver.
The reviewer gives the DX Patrol high marks on shortwave performance, but admits that there is a significant learning curve in terms of software installation and tweaking settings for performance.

At 79 € ($110 US) the DX Patrol is certainly an inexpensive wide band SDR. Unlike the $20 RTL-SDR dongles, the DX PAtrol requires no external up-convertor.  
Click here to purchase the DX Patrol online, but keep in mind that the reviewer above noted a 6 week turn-around time for shipment. 
If you have experience with the DX Patrol SDR, please comment!