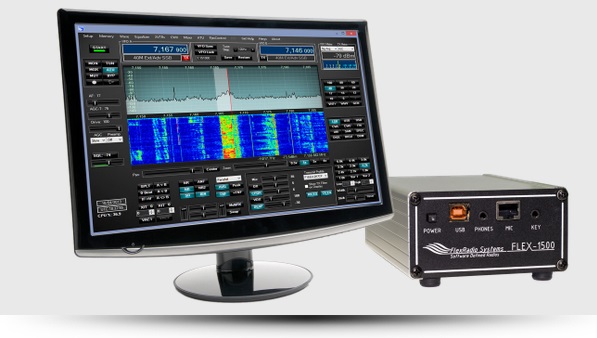 Many thanks to SWLing Post contributor, John (AE5X), who writes:
Hi Thomas – I thought you might be interested to know that KE9NS has updated PowerSDR software for Flex 1500, 3000 and 5000 series radios with the following features:

SWL BANDS: 14 standard Shortwave Listening bands, each with their own Bandstacking memories.
SWL SPOTTER: SWL.CSV database file (from eibispace.de) provides over 11000 shortwave broadcast, utility, and government frequencies all displayed directly on the Panadapter. Right Click on a station to open up a google search.
SWL Listing screen: Displays currently operating SWL stations by Frequency and is
SEARCHABLE by Station Name. Left Click to go to frequency. Attempts to determine the mode (AM, DIGU, USB, CW).
Thank you for sharing this info, John!
I know a number of Flex owners that will be happy with this added functionality. At one point in the past, I considered purchasing a Flex 1500 and using it as both a QRP transceiver and shortwave listening SDR. I've held off, though, mainly because so many other affordable receive-only SDRs have hit the market. Someday, I may take the plunge and add an SDR transceiver to the shack, though. Nice to know KE9NS has SWLs in mind.
Post readers: Any SWLs out there using their FlexRadio SDR for SWLing?  I'm curious if you can record spectrum and, if so, how wide the bandwidth can be set. Please comment!