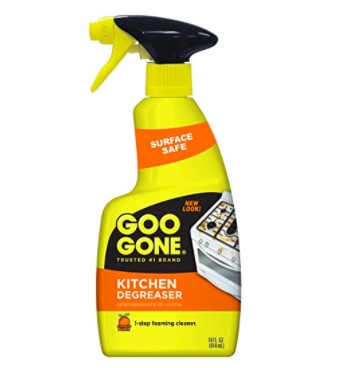 Many thanks to SWLing Post reader, Steve Z, who writes with another option to clean radios (like the Eton E1, Eton Satellite and others) with a rubberized coating that has become sticky with time:
I ran across this blog when I recently took out an Eton portable radio and found it to be a sticky, gunky mess. The radio is probably around 8-10 years old and it's been a few years since I used it. I didn't have any of the products mentioned here, but tried a few similar products I already had in my home with varied success:

Simple Green: Did nothing. Don't bother.
Goo Gone liquid: Very limited results. Had to scrub a lot for minimal results. Not worth it.
Simple Green Grill Cleaner: Worked well. Sprayed a portion of the radio, waited a minute and then cleaned with microfiber cloth. Had to use a little elbow grease, but results were good.
Goo Gone Kitchen Cleaner (foaming degreaser): WINNER by far! Easily and quickly cleaned sticky gunk off radio. Sprayed portion and then easily wiped clean with microfiber cloth. No damage to writing or graphics on radio. Whole radio took about 30 minutes. It would have been faster, except there are a lot of dials and nooks and crannies to work around.
Thanks for the tip, Steve!  I'll add this to our growing list of sticky radio remedies!