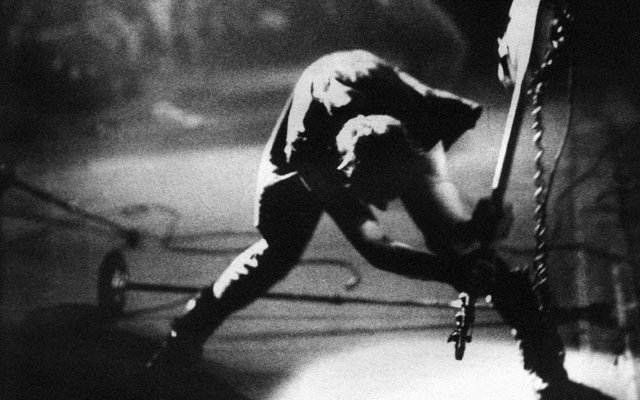 SWLing Post reader, Chris, writes:
"After reading your piece on Peter Gabriel it reminded me of Joe Strummer and the Clash and the Mescaleros… The album and song London Calling was written from a huge influence from the BBC World Service…. Need I say more about the song?
Shortly before his death in 2002, Joe recorded an album called at Global A Go-Go along with a song of that title track. The first line in the song is "World Service Bulletin" and references many cities around the world wanting great rock and roll music…
I know there are also interviews with him stating that growing up his father was a diplomat and he lived in various countries. He would tune in to the BBC World Service to get rock music from home!

The Clash ended up taking on a worldly sound in their later recordings. During Joe Strummer and the Mescaleros, it was all world music!

The latter is still one of my top three albums of all times!

Shortwave radio is the reason why I love world music."
Same here, Chris–shortwave radio is directly responsible for my interest in any and all forms of music. Growing up, the variety I could hear on shortwave was beyond anything I could hear locally. I think many SWLs share this global connection.
Strummer via the World Service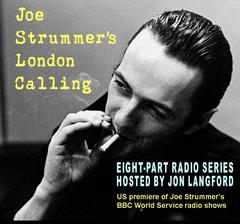 After receiving Chris' message, I did a little more research because I vaguely recalled a program on the BBC World Service that was hosted by Joe Strummer, though I never had the opportunity to hear it live.
Fortunately, I uncovered the original Joe Strummer's London Calling via PRX. SCORE!
I've embedded the first episode below: an introduction to the series where you'll hear a little about Joe in the first half hour and in the second half, the first episode of  the original Joe Strummer's London Calling.
This is an amazing collection–actually, that's an understatement. I'm already on the third episode and will probably listen to the whole series by the end of the week (if not end of day).
Click here for the full list of shows via PRX.
This has all prompted me to order Rock Art & The X-Ray Style by Joe Strummer & The Mescaleros. Thanks, Chris: amazing stuff…