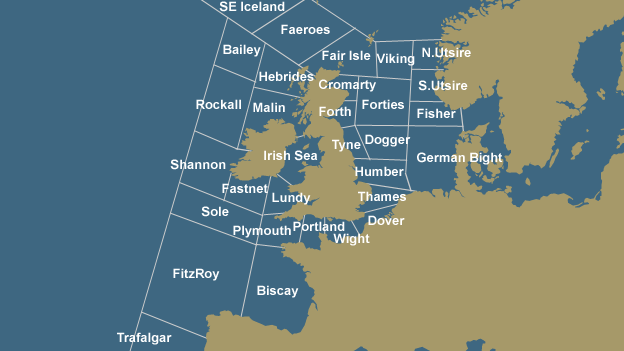 Many thanks to SWLing Post contributor, David (G4EDR), who writes:
Hi Thomas

I know a number of readers to the SWLing Post like to hear the UK Shipping Forecast read on the BBC. It is always transmitted by an announcer with impeccable clarity and authority. I came across the following on YouTube which, if you have not heard it before is quite amusing.
73,
David – G4EDR
'The Shipping Forecast' Read by Brian Perkins on YouTube.
That is hilarious, Dave!  Thank you for sharing! After listening to Perkins read the forecast, YouTube suggested I also listen a version by Stephen Fry. Here's it is:
Click here to view/listen on YouTube.
How fun! As I've mentioned before, I used to listen to the shipping forecast regularly when I lived in the UK. I really do miss hearing it over the air. State side, my only two options are to stream it via Radio 4 or (better) tune in via the U Twente (or similar European) WebSDR.