Many thanks to SWLing Post contributor, Jock Elliott, who shares the following guest post:
---
Some radio-related books you might want to read
By Jock Elliott, KB2GOM
Radio-related books – books in which radio is not the main subject but plays a significant role in the storyline or plot (whether it is fiction or non-fiction) – can inspire us. Whether we are shortwave listeners, HF utilities monitors, or VHF/UHF scanner fans, radio-related books can heighten our appreciation of what we do, I think.
With that in mind, below are some radio-related books that I have read and can heartily recommend.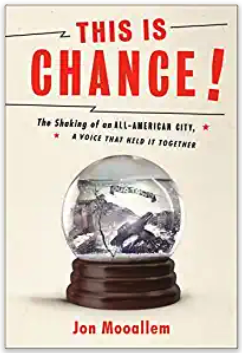 In 1964, a 9.2 earthquake shook Anchorage, Alaska, with a ferocity not seen in North America before.
When the shaking stopped, night fell; the city went dark, and people began tuning their transistor radios to hear a familiar voice.
Genie Chance, a part-time reporter and working mother, would stay on the air almost continuously for the next three days as an eclectic group of officials and volunteers worked to begin picking up the pieces. This is a moving story about radio, ham radio (a bit), and people rallying together.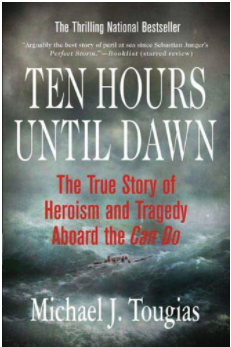 In 1978, in the midst of a blizzard, the tanker Global Hope floundered on the shoals in Salem Sound off the Massachusetts coast.
In response to Mayday calls, the Coast Guard dispatched a patrol boat. Within an hour, the Coast Guard boat lost its radar, depth finder, and engine power in horrendous seas.
Pilot boat Captain Frank Quirk was monitoring Coast Guard VHF radio and decided to act.
Read this book sitting by the fire, far from the sea. A chilling account.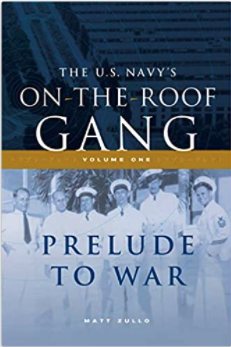 Between WWI and WWII, the US Navy realized the need to intercept and decode Japanese military and diplomatic radio traffic.
Matt Zullo calls this book a novel because he had to fill in the blanks in some areas, but most of the book is based on official documentation and personal recollections.
It is a ripping good yarn, written in an engaging style, that spans the globe from Samoa to Greenland, and I found it fascinating and will soon be reading the second volume.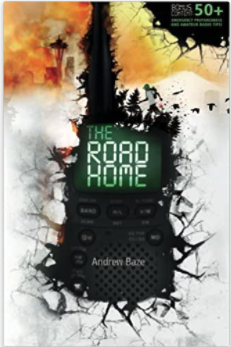 After an earthquake rips Seattle, Robbie and his father have to rely on their wits and some new-found skills to get home safely.
This fictional story includes many emergency preparedness and ham radio tips. Some are a bit dated, but many are still applicable today.
Well worth the reading.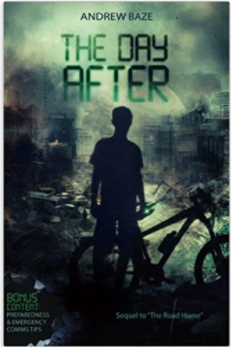 The sequel to The Road Home.
After learning that his neighbor Katy is injured, alone, and needs help, Robbie ventures out, and a short trip across the city will turn into a race for survival that cleverly illustrates useful emergency preparedness while emphasizing the importance of communication and thinking ahead.
Again, in my humble opinion well worth the time.
And now . . . it's your turn!
What radio-related books – fiction or non-fiction — would you recommend? As a dyed-in-the-wool, unrepentant, not-on-the-12-step-program bookaholic, I'm always looking for a good read!
Please note that all SWLing Post Amazon links are auto-converted to affiliate links which support the site at no cost to you. Your purchase helps support the SWLing Post.