Areaware, a New York City based eco-retailer, showed off their Magno radio product line by designer Singgih Kartono at the Consumer Electronics Show this year.
An eco radio?  Yes, these radios are made of new growth, sustainably harvested wood from Java. Areaware claims that for every tree that is used in production, a new one is planted. Of course, the inside of the radio is electronic–you can only take sustainable wood so far.
I'm not sure what the AM/FM nor 2.3-22 MHz SW reception would be like on the beautifully designed Magno Medium Radio. I do know that Areaware products tend to perform well–perhaps striking that eloquent balance between form and function.
Areaware sells two other radios: the Magno Small Radio (AM/FM), and the three vacuum tube 2B Radio.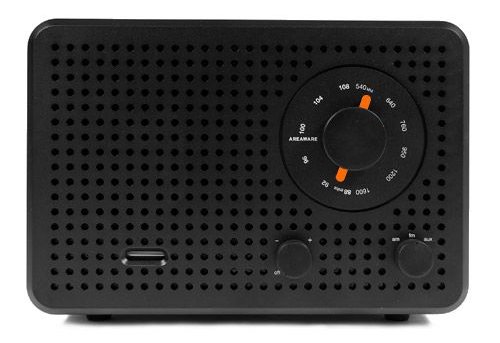 I don't know about you, but I'd like all three.
Do you have a Magno?  Leave a comment!