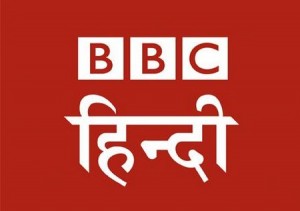 (Source: indiaPRwire)
London, Delhi, London, August 2, 2011 /India PRwire/ — BBC Hindi is launching special programming which will bring together musicians from India and Pakistan. Every day, between 3 and 7 August, the Friendship beyond Borders series on the BBC Hindi FM programming, broadcast via partner FM stations across India, talks to some of the best known singers and musicians from India and Pakistan about music, mutual understanding and peace.

Artistes such as Shafqat Amanat Ali, Arif Lohar, Ali Azmat, Rekha Bharadwaj, Salim-Sulaiman and Mohit Chauhan are talking to BBC Hindi about the role of music in bringing people together from across the borders. Talking on the Friendship beyond Borders series, Salim Merchant of the Indian singer and composer duo, Salim-Sulaiman, says that music has no language: "It is a business of the heart. It has no nationality or religion." The Pakistani singer, Shafqat Amanat Ali, tells the BBC that visa issues between the two countries should be relaxed so that people can meet their loved ones and families without any obstacles.

[…]The Friendship beyond Borders series will be aired across India by BBC Hindi's FM partner radio stations. BBC Hindi will also broadcast the series on shortwave in the lead-up to India's Independence Day on 15 August. The website bbchindi.com will feature special stories based on the series as well as the audio of the music of the profiled artistes.