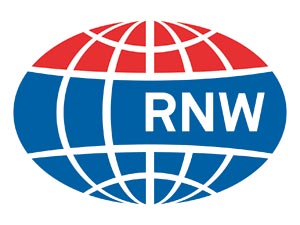 On Saturday, March 24, RNW's Andy Sennitt will be closing down his Media Network blog. SWLing Post readers will recognize the name "Media Network" as I have referenced it many times as the source of news regarding international broadcasting. Andy posted the following message to his readers:
Important announcement to all our readers
March 8th, 2012 – 20:32 UTC by Andy Sennitt.
This Weblog will be closing on Saturday 24 March 2012.

I shall be taking early retirement from RNW at the end of April. Due to the new mandate of RNW effective on 1 January 2013, it will no longer be possible for the organisation to provide coverage of international media news.

In April I shall be writing a series of articles reflecting on the changes in international broadcasting since I started appearing on the Media Network radio show in 1981, and looking ahead to the coming decade. The articles will be published on the RNW English website.

If you have any memories of RNW or other international broadcasters that you would like to share, I will be pleased to hear from you at [email protected] and I'll try to include them in the articles.

The Weblog contains over 15,000 media news items published since October 2003. It will remain online as a searchable archive. To prevent spam, it will no longer be possible to add comments, but nearly 14,000 comments already received will still be available.

Andy Sennitt
http://blogs.rnw.nl/medianetwork/important-announcement-to-all-our-readers
Our best wishes to Andy in his early retirement and hopes that we will not completely lose him from the media scene. Andy, keep in touch!