I've had a lot of questions and comments about whether the Tecsun PL-880 is supplied with a power supply/battery charger.  I purchased my PL-880 from from Anon-Co on eBay and they sent a charger along with the radio.
The charger was not in the actual PL-880 (OEM) box, but wrapped up inside Anon's FedEx shipping package. I found it instantly.
I mention this because I'm not sure if other vendors are supplying a charger as well–perhaps other PL-880 owners can comment?
The charger has two ports where the supplied USB cable can be plugged in–both 5 VDC, but one rated at 1000mA and the other at 2400 mA. Either would work to power the PL-880 as it only requires 300 mA. For charging, I would use the 2400 mA port–though the 1000 mA port may work as well.  You certainly can't hurt the radio by using the higher mA port as the radio will only use the amount of amperage it requires.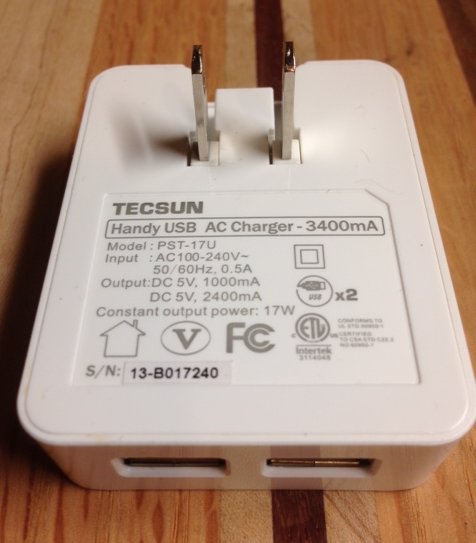 I will also note that while I prefer portables having the more standard AA cells, the supplied PL-880 rechargeable battery (see below) has superb capacity.  With all of the listening time I've been logging, I still haven't needed to recharge it yet. I suspect its capacity is superior to that of most AA rechargeables.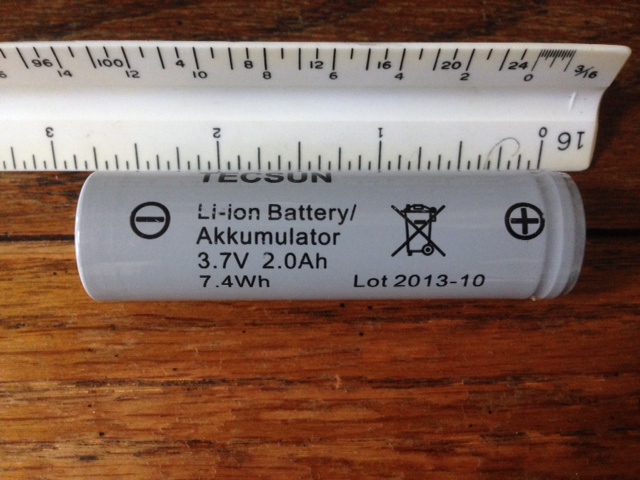 You can follow all Tecsun PL-880 updates by bookmarking/checking this link.