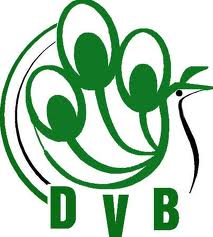 Hat tip to SWLing Post reader, Jonathan Marks, for sharing this news item:
(Source: Burma News International)
At the end of October, the Democratic Voice of Burma (DVB) will stop producing its ethnic language radio program after 21 years of broadcasting, a decision revealed yesterday during a meeting of staff members from DVB's Ethnic Groups' Program.

"Because there are more and more magazines and journals [being distributed] in the country, the audience [listening through] short-wave radio has become smaller. We broadcast the news at six in the morning and nine in the evening, but at those times the audience has demonstrated a preference for newspapers and journals instead of waiting for us," said DVB editor U Khin Maung Soe.

According to a US-based group which collects data on short-wave radio audiences in Burma, the DVB's short-wave radio programs only attract 2% of the Burmese exile radio station audience, the smallest percentage among the four exile stations.

Due to such small audience numbers, DVB donors have suggested that the organization stop broadcasting radio programs and produce TV media programs instead. However, changing from radio to TV broadcasting may pose challenges and difficulties for those in charge of the DVB's Ethnic Groups' Program.

[…]The DVB's current ethnic language radio program is broadcast in Kachin, Karenni, Karen, Chin, Mon, Rakhine, and Shan languages.

The National Coalition Government of the Union of Burma (NCGUB) launched the DVB Burmese Program in Oslo, Norway and also broadcasts from Oslo. For its part, the DVB Ethnic Language Program was founded by ethnic armed groups on July 19, 1993 at the Karen Nation Union's former Marnepalaw headquarters.