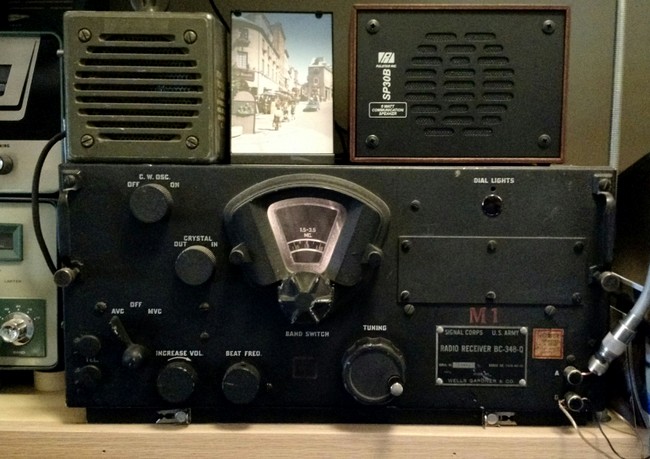 I listen to my BC-348Q most days; in fact, it's my preferred way of receiving my morning dose of Radio Australia on 9,580 kHz. And although you won't find any medium-wave DXers endorsing this beefy antique rig, the BC-348, with its warm tone, has turned out to be a great shortwave receiver for casual listening.
When the armed forces commissioned the Signal Corps BC348 during WWII, the last thing they wanted was to have on-duty personnel listening to AM broadcast bands during, say, bombing sorties––so they purposefully omitted the medium-wave band. The band selections in the BC-348 are as follows:
200-500 KC.
1.5-3.5 MC.
3.5-6.0 MC.
6.0-9.5 MC.
9.5-13.5 MC.
13.5-18.0 MC.
But here in the comfort of my radio digs three-quarters of a century after WWII, I recently discovered that this classic "hot war" receiver does, indeed, pick up one of my local AM broadcast stations: WTZQ, and on 1,600 kHz. WTZQ has become one of my favorite stations; it's one of the few in this region that's still actually independently owned.  The station's playlist spans the decades, including, as they say, "everything from Glenn Miller to Steve Miller." And, since they're on "1.6 MC" they make the cut on the '348's second-band selection.  How cool is that?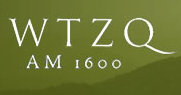 WTZQ's station is a good thirty miles from here as the crow flies, so reception usually includes a little static on the wire antenna I've connected to the BC-348. Still, you might enjoy this short audio clip of WTZQ via the BC-348Q:
You can stream WTZQ, by the way, via their website. Enjoy!