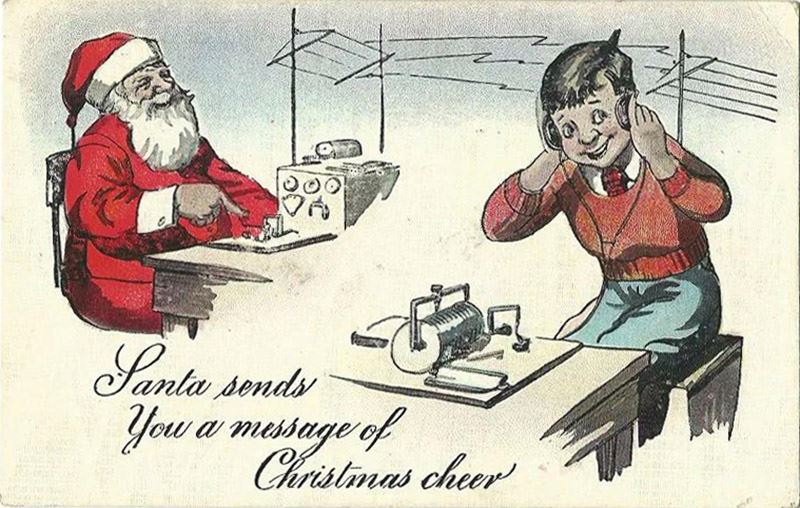 Remember that there are some unique broadcasts to tune to today and throughout the holidays. Here are a couple of note:
Of course, many of your favorite international broadcasters will also have holiday specials throughout the week.
If you like pirate radio listening, you're in for a treat as well. Typically, there are numerous shortwave pirates on the air during the holidays–especially on Christmas Eve, Christmas Day, New Year's Eve and New Year's Day.
What? You've never tuned in a pirate station before? There's no better time than now to log that first pirate! Click here to learn how.
Did anyone hear the Grimeton VLF broadcast earlier today? Though it's nearly an impossible catch for me State side, I still tried. Sadly, a long line of (unseasonal) thunderstorms moved into the region and I was forced to unplug my large external loop antenna in the wee hours of the morning.  I hope they had a successful broadcast.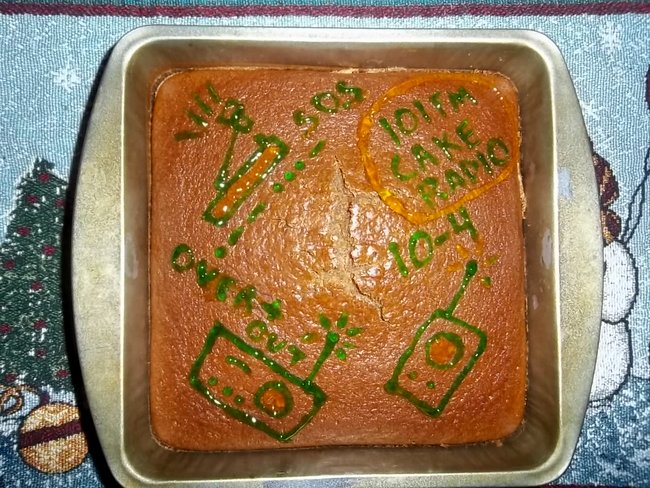 While we're talking about radio and the holidays, I thought I'd also share this photo (above) that SWLing Post contributor, Mario Filippi sent in last week.
He and his wife made this cake for the annual office Christmas party. Mario comments:
"Since I am the 'go to' radio guy at work, we decorated the cake with various radio icons and slogans with the hope of putting smiles on everyone's face."
No doubt, your cake was a success!
Good cheer!
The SWLing Post has an international set of readers. While not everyone celebrates Christmas like my family, there seem to be many celebrations and festivals that happen this time of the year.
However you celebrate, here's wishing you and yours the best of the season! 
Merry Christmas and Happy New Year to all!