I'm always tinkering, experimenting…trying different antennas and set ups and what not. But, the downside is, I don't have the patience or a lot of technical skills to hand build stuff, so I have to buy it pre-made.
Like most, I don't like throwing my money at a crap product. I have found two different folks who make some quality stuff that I wanted to share with the rest of you. I make ABSOLUTELY ZERO $$ from referring anyone to these two folks, but since quality products, good customer service and sometimes, customization are hard to come by, I wanted to share these.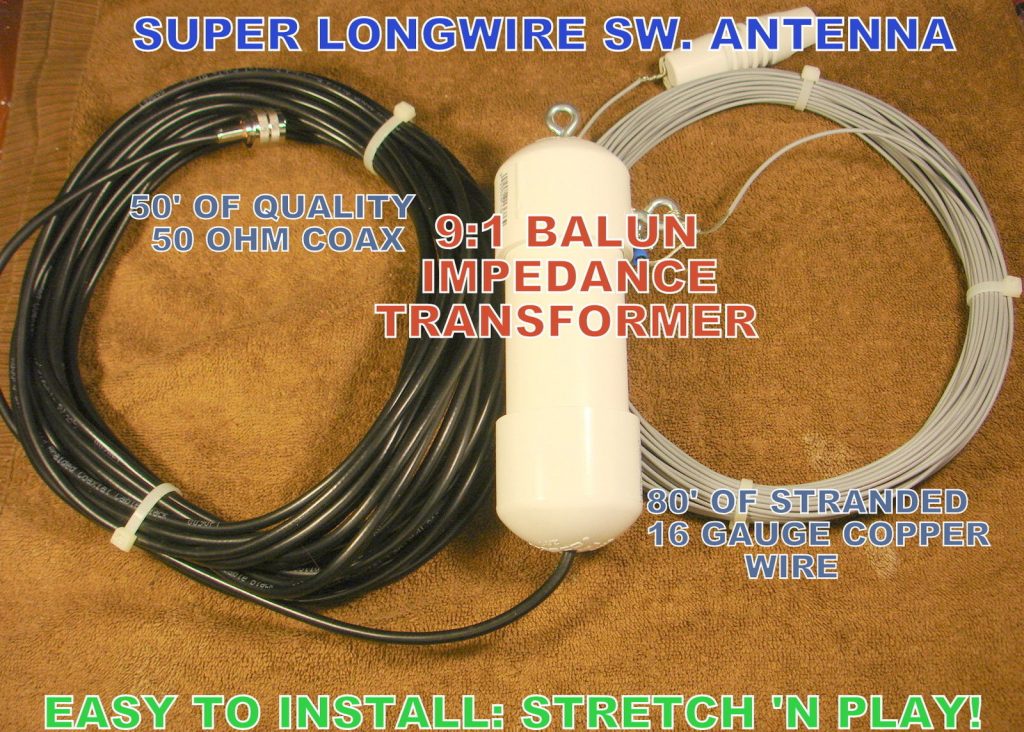 User "lowbander" on eBay makes longwires and dipoles. They come in stock 80 feet lengths with a 9:1 balun and a way to shunt common mode noise to ground. And unlike many longwires/dipoles, lowbanders products come with quality belden coax as well. So you order from him. you're all set to plug and play
His dipoles and longwires range from $49 to $59, I do believe. Do you need a custom length? Want something shorter or longer then 80 feet? Send him an Ebay message and he'll take care of you.
Do you need something other then the stock PL259 connector on your cable HE an likely help with that, let him know!

My next find is Craig at K1CRA.COM. It's mainly a store geared towards ham operators, but he also has a service useful to DX'ers.
He sells RG58 cable for 25 cents a foot, that's right. 25 cents a foot. It's the cheapest I've found anywhere. For those of us needing cable for our antennas going to our radios, this is a good option. For $8, he can put pl259 connectors on each end. Need something other then PL259's? Put an order through and add comments on what connections you need and he can do that…I've had him do PL259s, 1/8th" (3.5mm) headphone jack types and BNC male connectors on cable for me
https://www.k1cra.com/ProductDetails.asp?ProductCode=DAVISRG58C-U
Select how many feet you want by changing the quantity.. say you want 25 feet? Make the quantity 25. The option to add the connectors is a bit down the page, with a checkbox.
Both lowbander on eBay and Craig at K1CRA ship via USPS priority mail. I had lowbander send me a package from Kansas City on a Friday and I had it here in Alaska on a Tuesday!
I have probably close to $500 worth of Lowbanders antennas and Around $150 worth of product from K1CRA.com stuff
I live in an area far from most of anything now, so finding good quality products at an affordable price from people you can trust is hard, and I just wanted to share these two.
Paul Walker is located in Galena, Alaska and is a regular contributor to the SWLing Post. Be sure to check out Paul's YouTube channel and SoundCloud channel where everything he logs is recorded and posted. Click here to read his other contributions on the SWLing Post.