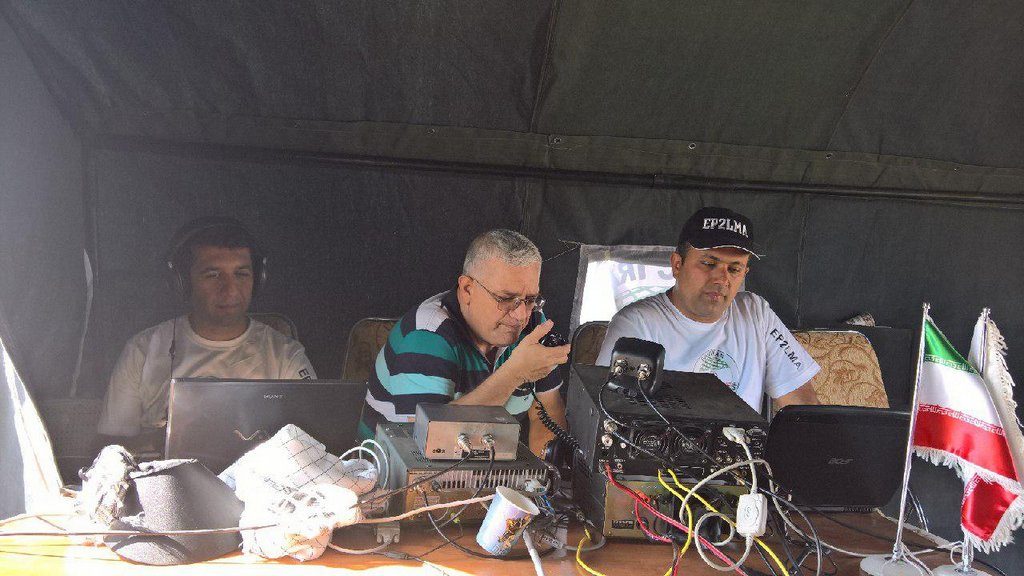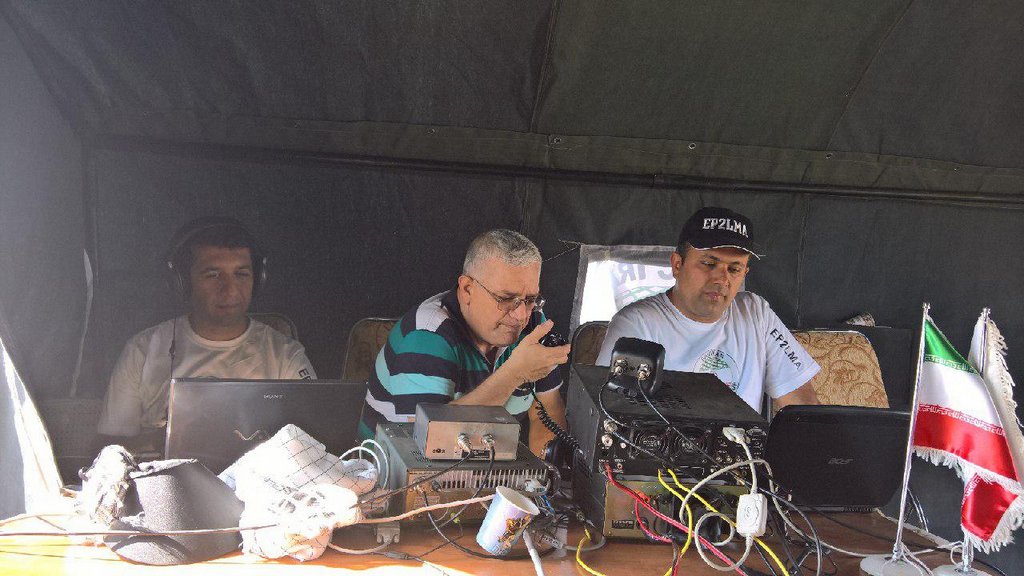 Many thanks to SWLing Post contributor, Mehdi Asgari, who writes with news from his amateur radio club (EP2C):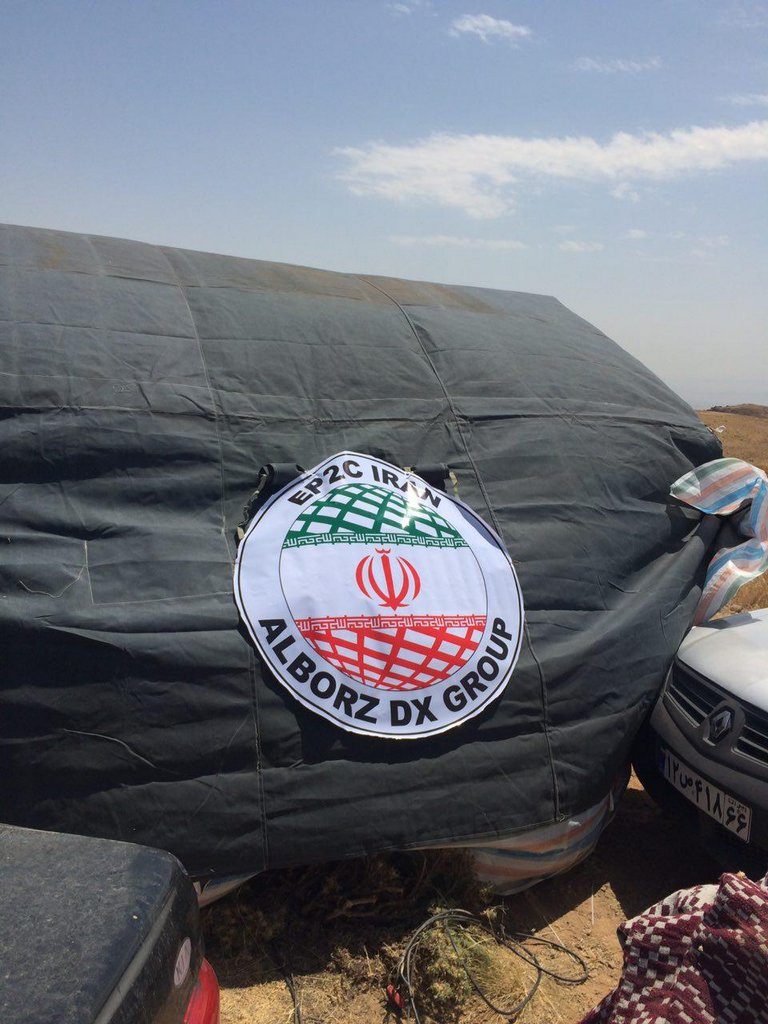 We had a one-day [amateur radio] program on July 16, 2016.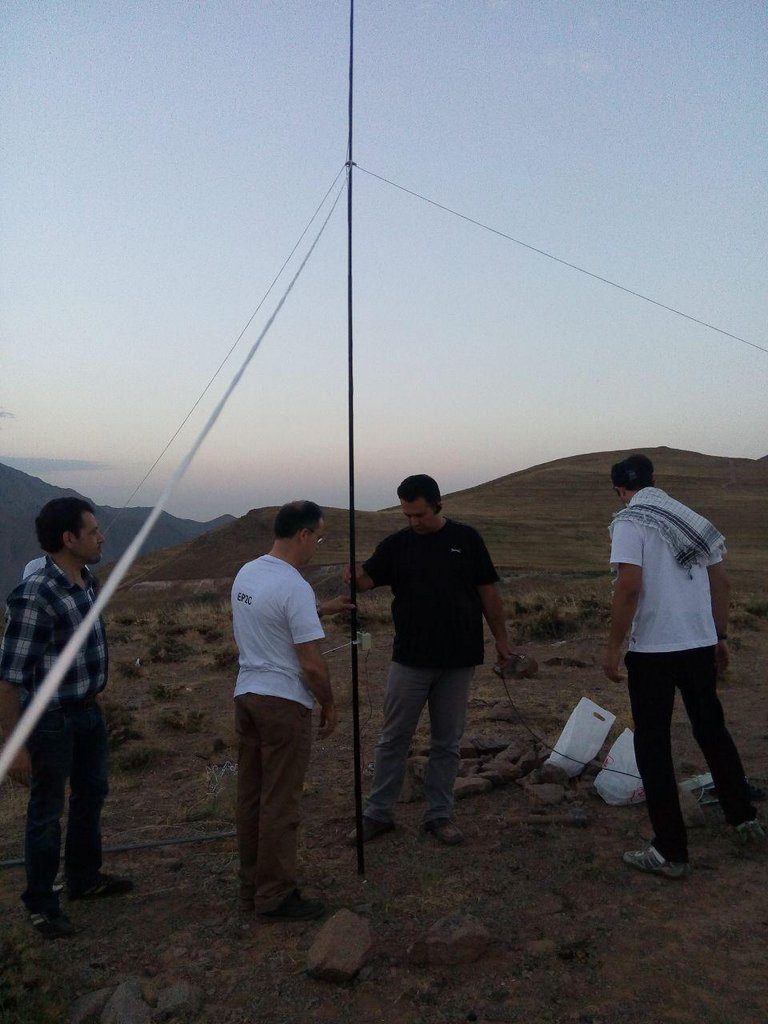 Our club organized an activity from 5:00 AM local time to 8:30 PM (local time) in Karaj's heights (50 km of Tehran).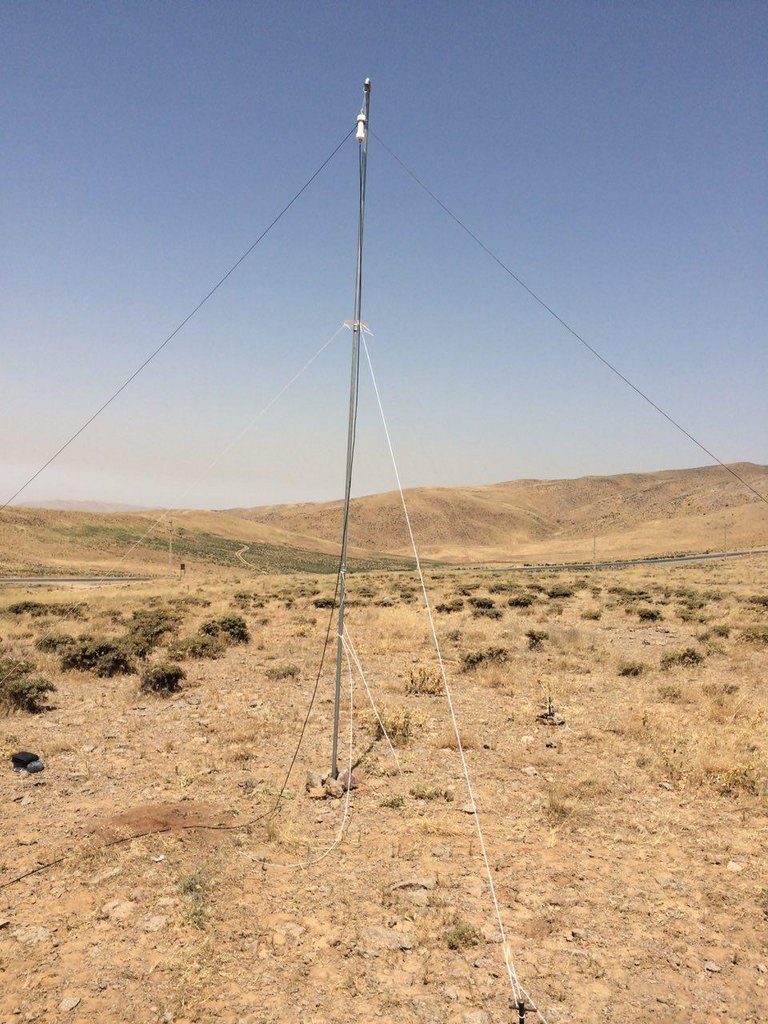 We had a vertical for 15 and 20m, an Inverted-Vee for 15 and 20m and a Magnetic loop (can be tuned from 10 to 22 MHz).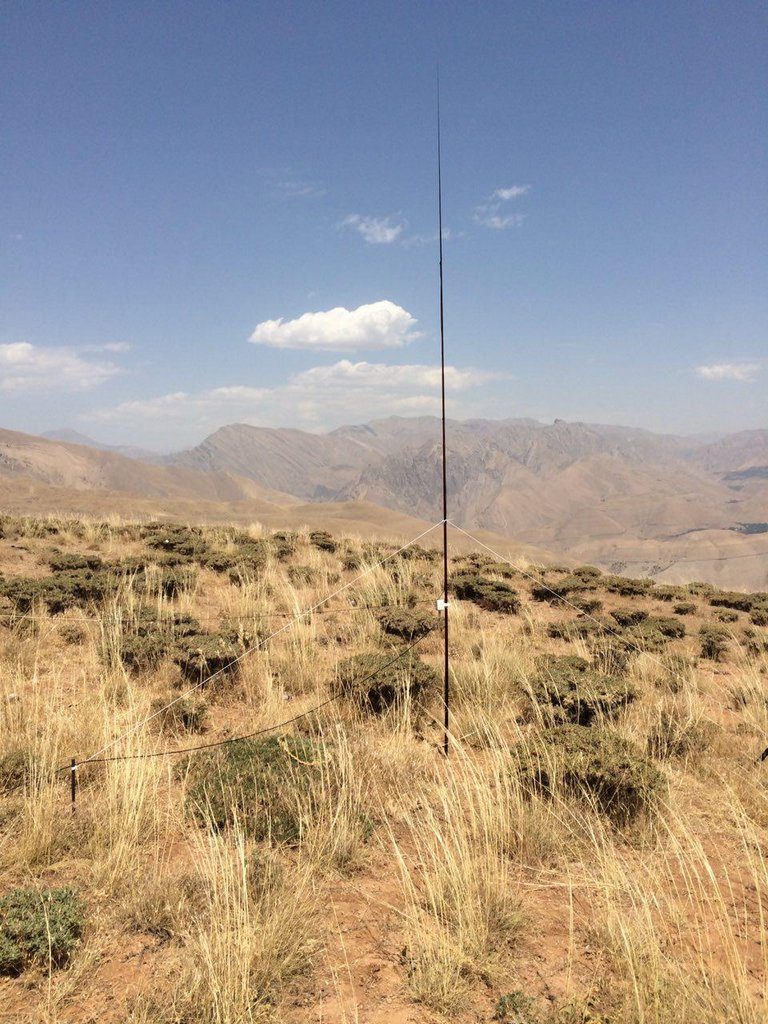 We operated two bands (mainly 20m and some 15m), both SSB and CW.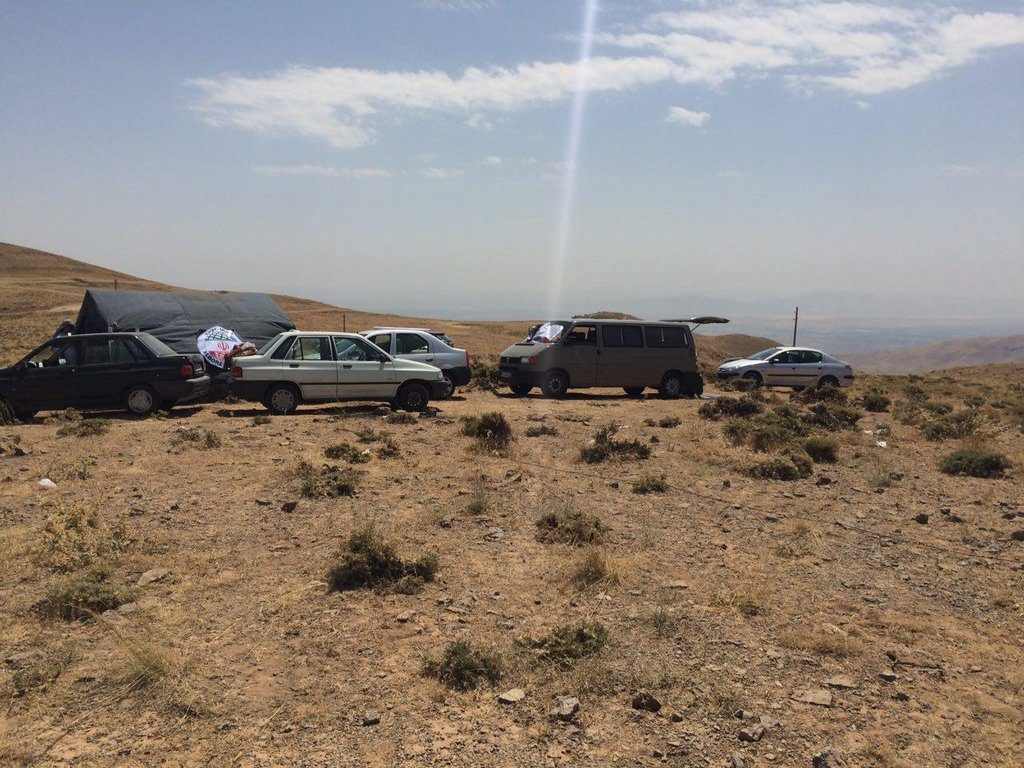 Propagation was not very good but we managed some good DX contacts (East of USA: Michigan, New Jersey, Ohio, etc, Japan, Canada, …).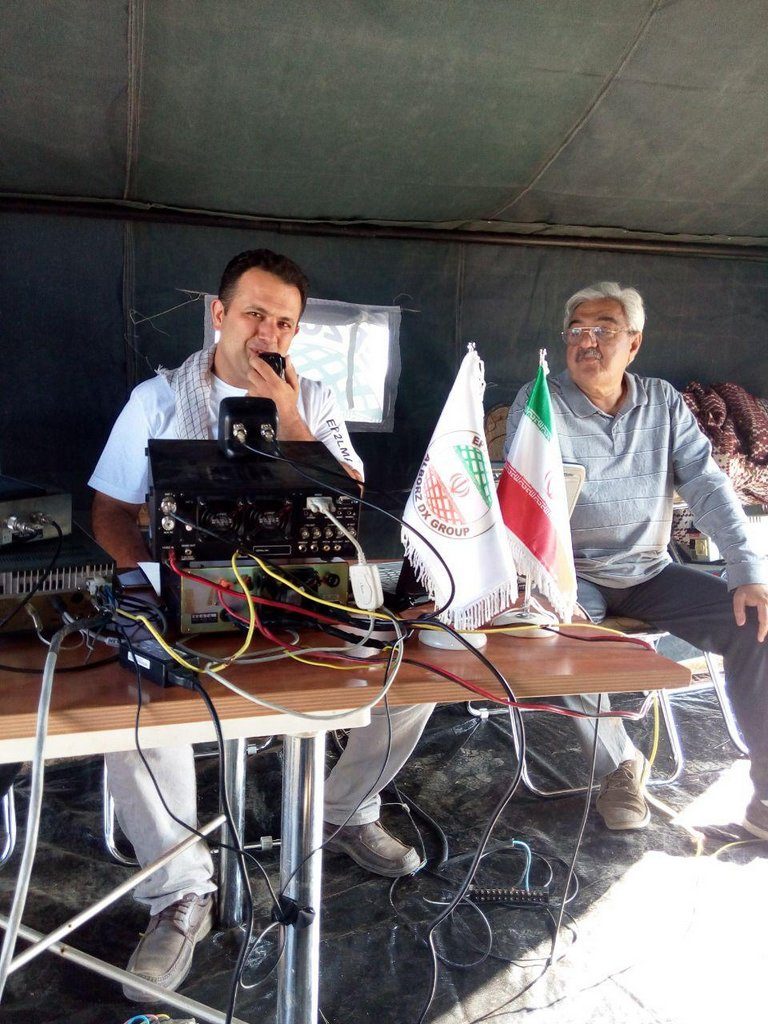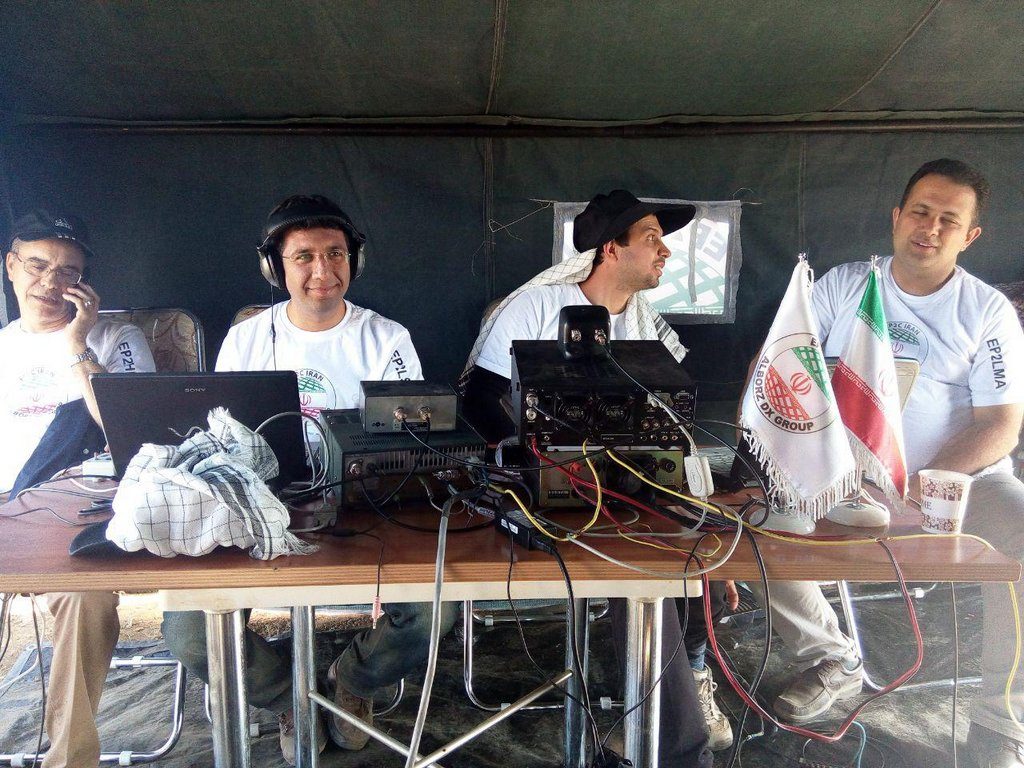 Antennas were made by us and we used two rigs (Icom 735 for CW and Elecraft K3 for SSB).
It was also an educational program for enthusiasts and beginners.

Cheers
Mehdi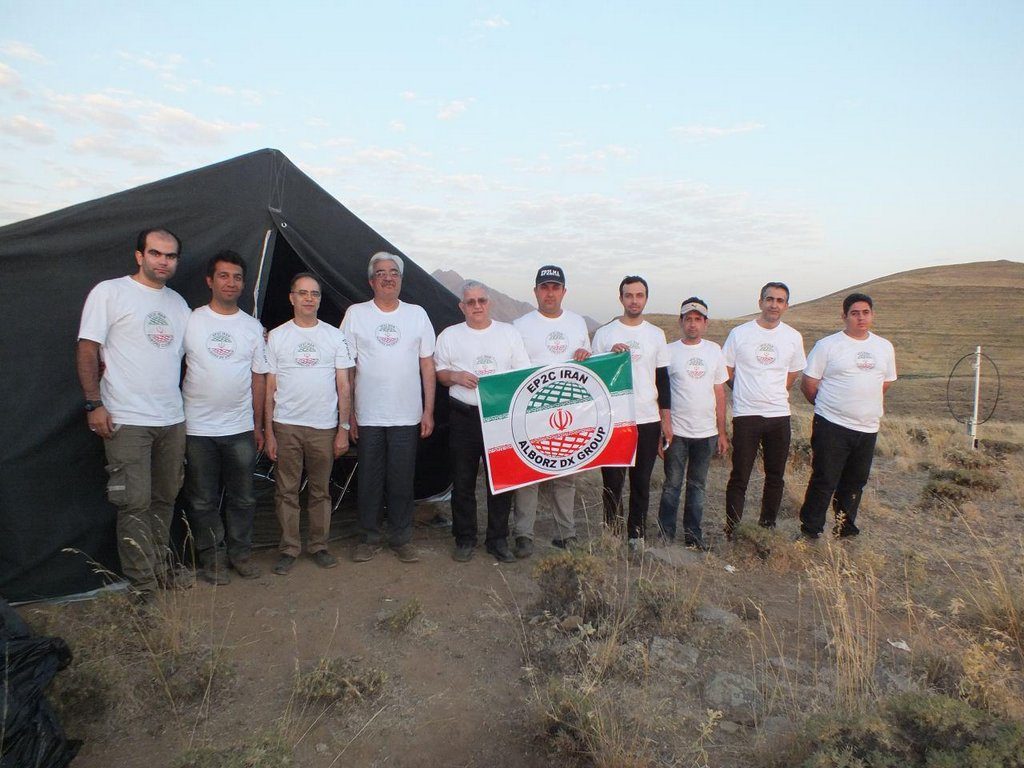 Thank you so much, Mehdi, for sharing EP2C special event!
I imagine your field station attracted a lot of attention on the DX Clusters and I bet you were on "the other end" of more than one pile-up despite the bad propagation.
Your club also used two great field radios: the benchmark Elecraft K3 and  the Icom IC-735. Two radios from two completely different eras! I imagine the age gap between the two was pushing three decades. The IC-735 was my first ham radio transceiver. Though it's an older rig, it holds its own in the field and has proven itself reliable (the '735 also had one of the better general coverage receivers of the era). Of course, the Elecraft K3 has become the DXpeditioner's choice transceiver due to its performance, versatility and efficiency.
Thanks again for sharing your event with us, Mehdi.  I hope to hear EP2C on the air again very soon!