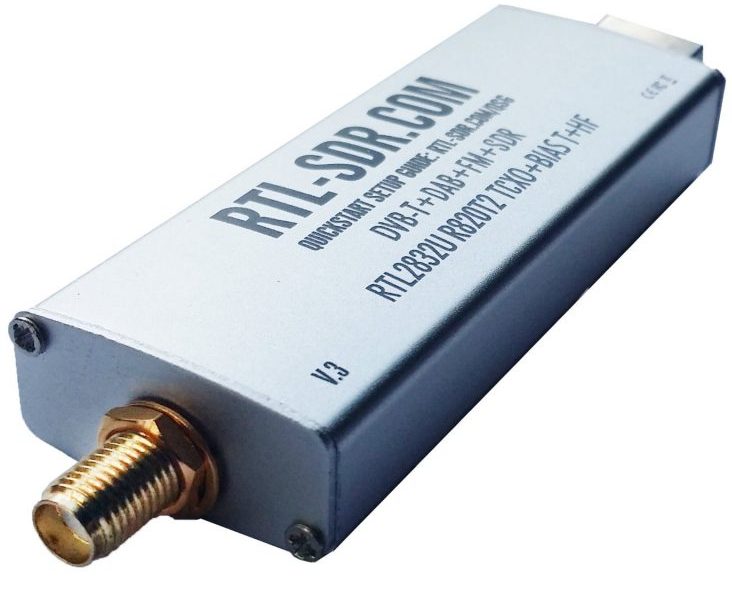 Many thanks to SWLing Post contributor, Aaron Kuhn, who writes:
[T]he newest v3 http://RTL-SDR.com  RTL2832U USB receivers now have HF reception via Direct sampling over the SMA antenna connector directly out of the box with no hardware modding required.

I think this might make it the cheapest, out-of-the-box HF SDR possible at this point.

9:1 balun for longwire puts the whole thing under $50 still http://www.rtl-sdr.com/new-rtl-sdr-blog-units-now-available-in-store-hf-via-direct-sampling-software-switchable-bias-tee-less-noisespurs/ …
Wow! Now you're making me wish I would've waited a few more months before finally purchasing an RTL-SDR. I like the folks over at the RTL-SDR blog, so I purchased their model.
Amazingly,  the V3 RTL2832U only costs $24.95 on Amazon.com. What a value!  Anyone care to write a review of the HF performance? Please contact us.