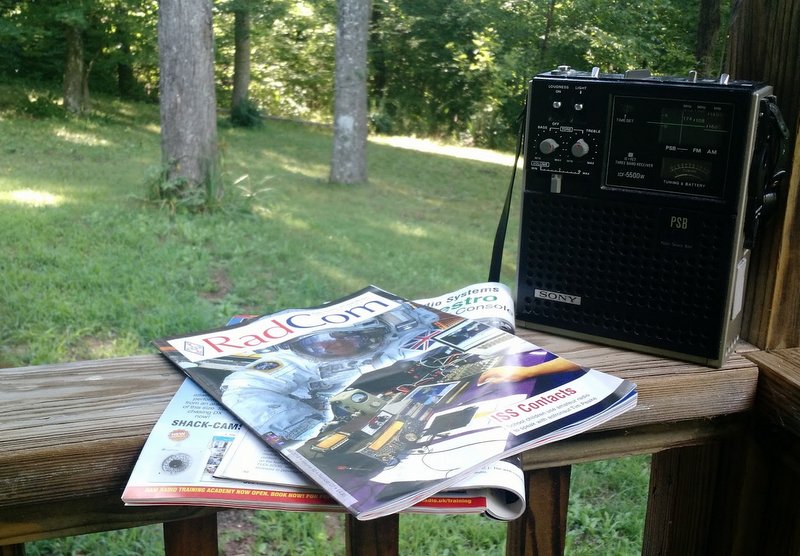 I spent this morning doing a lot of work around our property. When it was time for a break, I turned on my trust Sony ICF-5500W and tuned to WTZQ: one of my favorite regional AM braodcasters. Though WTZQ is over 30 miles from my home, any good AM radio, like the ICF-5500W, can receive their 1,000 watt signal with ease.
As luck would have it, when I turned on my 5500W, WTZQ started playing Love Me Do by The Beatles. It sounded absolutely amazing via the 5500W's internal speaker: full-on, rich AM audio fidelity! Absolutely brilliant!
I cranked up the volume so our local black bears could enjoy.
I relaxed a good half hour, and caught up on reading the latest two issues of RadCom with my ICF-5500W playing WTZQ in the background.
Sometimes it's the simple stuff that starts one's morning off the right way.
That and plenty of good coffee.